Product Description
Product Description
Gearbox Motor Rubber Coupling for Construction Passenger Hoist Spare Parts
Model

Rated Torque

Tn

Allowable Rotation Speed

Bore Diameter

d1 , d2 , dz 

Bore Length

L, L1

Weight

 
N.m
r/min
mm
mm
kg

CLSJ50

28

15000

10-24

22-38

1.00

CLSJ70

112

11000

12-38

27-60

2.50

CLSJ85

160

9000

16-38

30-60

3.42

CLSJ105

355

7250

18-42

30-84

5.15

CLSJ125

450

6000

20-55

38-84

10.1

CLSJ145

710

5250

25-65

44-107

13.1

CLSJ170

1250

4500

30-85

60-132

21.2

CLSJ200

2000

3750

35-95

60-142

33.0

CLSJ230

3150

3250

40-95

84-142

45.5

CLSJ260

5000

3000

45-125

84-172

75.2

CLSJ300

7100

2500

60-140

108-172

99.2

CLSJ360

12500

2150

60-150

107-212

148.1

CLSJ400

14000

1900

80-160

132-242

197.5
why choose our product
Cheaper price than CZPT brands, good quality.
FAQ
1. What are your main products?
We produce Construction Hoist (also called construction elevator, construction lift) and spare parts of it.
2. Are all Construction Hoist the same from all Vendors & Manufacturers?
Our High rise building construction hoist with VFD for lifting materials and passengers have exported to Europe, Middle and southern America, most of Asia, and some countries from Africa, about 50 countries. We can well match European standards, Russia standards and America standards. We have technology for develope new design ability and we support many customer with good solutions to solve their construction site special vertical access problems.
3. Do your products have some certificates?
Yes. Our Construction Hoist have passed CE ,ISO  Certificates.
4. What are the payment terms and the delivery time?
Payment terms are T/T and LC. We will ship the cargo within 7-21 days after receiving the 30% deposit.
5. Are you manufacturer or the trader?
We are manufacturer with 17 years maker experiences, have advanced production line and inspection device. Our Research and development team have got many praise from customers.
6. Will you develop distributor and sole agent?
Yes, should you have any interest to be our distributor and agent, please let us know in any ways. Sole agent is available depend on the sales turnover.
7. Where do you ship to and what countries have you done business in?
We provide quick and efficient shipping to countries all over the world from HangZhou port or other China port.
We have done business with customers in many countries, such as Mexico, Brazil, Korea, Malaysia, Thailand, India, Vietnam, Indonesia, UAE, Qatar, Kuwait,Saudi Arabia etc.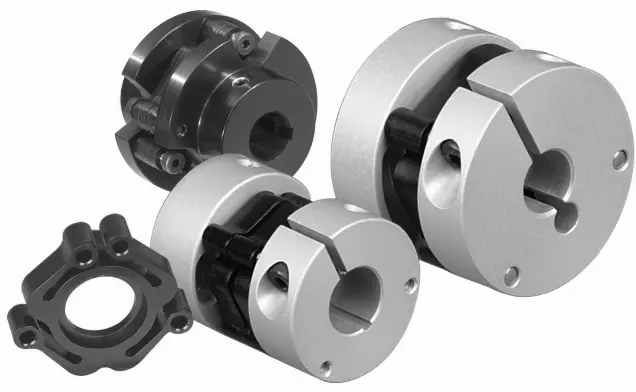 Understanding the Torque and Misalignment Capabilities of Motor Couplings
Motor couplings play a crucial role in transmitting torque from the motor to the driven equipment while accommodating certain degrees of misalignment between the shafts. Here's a detailed explanation of their torque and misalignment capabilities:
Torque Transmission:
Torque transmission is one of the primary functions of a motor coupling. It refers to the ability of the coupling to transfer rotational force (torque) from the motor shaft to the driven equipment shaft. The torque capacity of a coupling depends on various factors, including:
Coupling Type: Different coupling types have varying torque capacities. For instance, gear couplings have high torque capacity, making them suitable for heavy-duty applications.
Material and Design: The material and design of the coupling elements play a role in determining its torque capacity. Couplings made from high-strength materials can handle higher torque loads.
Size: The size of the coupling affects its torque capacity. Larger couplings generally have higher torque ratings.
Operating Conditions: Environmental factors, temperature, and speed also influence the torque capacity of the coupling.
Misalignment Compensation:
Motor couplings are designed to accommodate a certain degree of misalignment between the motor and driven equipment shafts. Misalignment can occur due to factors such as manufacturing tolerances, thermal expansion, and operational conditions. The misalignment capability of a coupling depends on its type and design:
Flexible Couplings: Flexible couplings, such as jaw couplings or elastomeric couplings, can handle both angular and parallel misalignment. They provide some flexibility to dampen vibrations and compensate for minor misalignment.
Universal Joints: Universal joints can handle angular misalignment and are commonly used in applications requiring a high range of motion, such as vehicle drivelines.
Disc Couplings: Disc couplings can handle angular misalignment and provide high torsional stiffness for precision applications.
Bellows Couplings: Bellows couplings are suitable for applications requiring high levels of parallel misalignment compensation, such as in optical equipment.
It is essential to consider the torque and misalignment requirements of the specific application when selecting a motor coupling. Properly matching the coupling's capabilities to the system's needs ensures efficient torque transmission and helps prevent premature wear or failure due to misalignment issues.
"`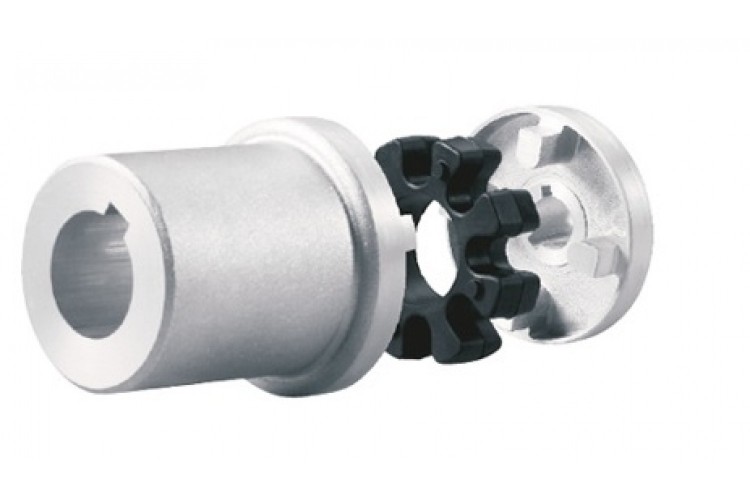 How to Identify Signs of Wear or Failure in a Motor Coupling?
Regular inspection of motor couplings is essential to detect signs of wear or potential failure. Identifying these signs early can prevent unexpected breakdowns and ensure the safety and efficiency of the power transmission system. Here are some indicators to look for:
1. Visible Damage:
Check for any visible damage to the coupling components, such as cracks, chips, or deformations. These may indicate stress or excessive wear.
2. Abnormal Noise:
Listen for any unusual noises during operation, such as rattling, clicking, or grinding sounds, which could suggest misalignment or component damage.
3. Vibration:
Excessive vibration during operation may indicate coupling misalignment or component wear.
4. Temperature Changes:
Notice any significant increases in the temperature of the coupling during operation, as it may suggest excessive friction or improper lubrication.
5. Misalignment:
Check for any misalignment between the motor and driven equipment shafts, as misalignment can lead to accelerated coupling wear.
6. Excessive Backlash:
If you observe excessive play or free movement in the coupling when changing rotational direction, it may indicate increased backlash and potential coupling wear.
7. Lubrication Issues:
Inspect the coupling for signs of insufficient or contaminated lubrication, as improper lubrication can lead to increased friction and wear.
8. Increased Downtime:
If you notice more frequent maintenance or unplanned downtime, it may be a sign of coupling wear or potential failure.
9. Shaft Movement:
Observe any axial or radial movement in the motor or driven equipment shafts, which could indicate coupling wear or misalignment.
10. Age and Usage:
Consider the age of the coupling and the total operating hours. Older couplings or those subjected to heavy usage may be more susceptible to wear and require closer inspection.
If you identify any of these signs, it's essential to address the issue promptly. Depending on the severity of the wear or failure, the appropriate action may involve adjusting the alignment, replacing worn components, or replacing the entire coupling. Regular maintenance and inspection schedules can help catch potential problems early and extend the life of the motor coupling, contributing to a more reliable and efficient power transmission system.
"`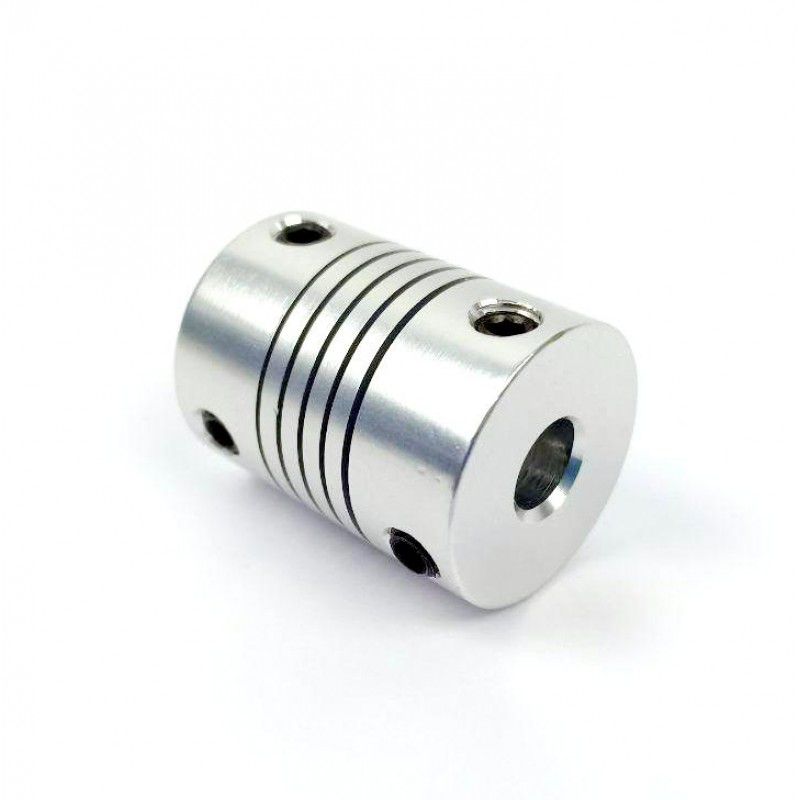 What is a Motor Coupling and its Role in Connecting Motors to Driven Equipment?
A motor coupling is a mechanical device used to connect an electric motor to driven equipment, such as pumps, compressors, conveyors, and other machinery. Its primary role is to transmit torque from the motor to the driven equipment, allowing the motor to drive and control the operation of the connected machinery.
Function of a Motor Coupling:
The motor coupling serves several essential functions in the overall mechanical system:
1. Torque Transmission:
The main function of a motor coupling is to transfer torque from the motor shaft to the shaft of the driven equipment. As the motor rotates, it generates torque that needs to be efficiently transmitted to the machinery to produce the desired motion or work.
2. Misalignment Compensation:
Motor couplings can accommodate a certain degree of misalignment between the motor and driven equipment shafts. Misalignment may occur due to manufacturing tolerances, installation errors, or operational conditions. The coupling's flexibility helps reduce stress on the motor and driven equipment's bearings and prolongs their life.
3. Vibration Damping:
Some motor couplings, particularly those with flexible elements like elastomeric or rubber components, can dampen vibrations generated during motor operation. Vibration damping improves the overall system's performance and reduces wear on connected components.
4. Overload Protection:
Motor couplings can act as a safety feature by providing overload protection to the connected machinery. In certain coupling designs, a shear pin or a similar mechanism may break under excessive load or torque, preventing damage to the motor or driven equipment.
5. Noise Reduction:
Well-designed motor couplings can help reduce noise and resonance in the system. By absorbing vibrations and minimizing backlash, the coupling contributes to quieter and smoother operation.
6. Efficiency and Reliability:
A properly selected and installed motor coupling improves the overall efficiency and reliability of the mechanical system. It ensures that the motor's power is effectively transmitted to the driven equipment, resulting in smoother operation and reduced energy losses.
Motor couplings come in various types, including rigid couplings, flexible couplings, gear couplings, and more, each designed to suit specific applications and operating conditions. Selecting the appropriate coupling type is crucial to ensure optimal performance, prolonged equipment life, and enhanced safety in motor-driven systems.
"`




editor by CX 2023-08-11