Product Description
Product Description
Flexible couplings are used to transmit torque from 1 shaft to another when the 2 shafts are slightly misaligned. It can accommodate varying degrees of misalignment up to 3°. In addition to allowing for misalignment, it can also be used for vibration damping or noise reduction.
Encoder couplings, flexible coupling, couplings working with Encoder & all kinds of motors (servo motor, DC motor, AC motor, gear motors).
MODEL

OD(mm)

Length(mm)

Bore range(mm)

JM14

14

22

3-7

JM14C

14

22

3-6

JM16

16

22

3-7

JM16C

16

22

3-7

JM20

20

30

4-10

JM20C

20

30

4-10

JM25

25

34

4-12

JM25C

25

34

4-12

JM30

30

35

5-16

JM30C

30

35

5-16

JM40

40

66

8-24

JM40C

40

66

8-24

JM55

55

78

10-28

JM55C

55

78

10-28

JM65

65

90

12-38

JM65C

65

90

12-38

JM80

80

114

16-45

JM80C

80

114

16-45

JM95

95

126

20-55

JM95C

95

126

20-55

JM105

105

140

20-62

JM105C

105

140

20-62

JM120

120

160

20-74

JM120C

120

160

20-74

JM135

135

185

22-80

JM135C

135

185

22-80

"C" means clamp type jaw coupling   Without "C" means setscrew type jaw coupling
application
Packaging & Shipping
Company Profile
Related product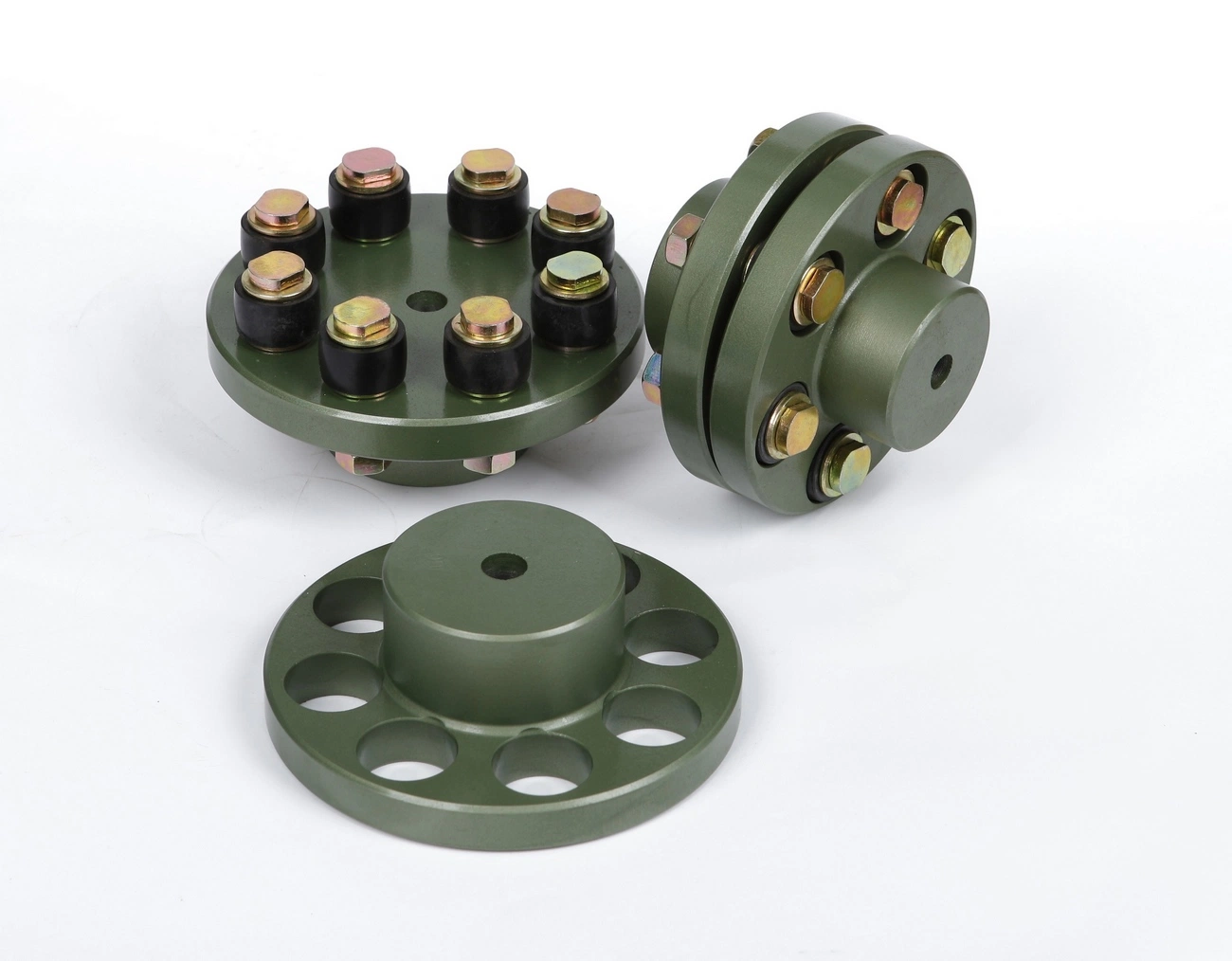 Can flexible couplings be used in servo motor and stepper motor applications?
Yes, flexible couplings are commonly used in both servo motor and stepper motor applications. They play a crucial role in connecting the motor shaft to the driven load while compensating for misalignments and providing other essential benefits:
Servo Motor Applications: Servo motors require precise motion control and high responsiveness. Flexible couplings are well-suited for servo motor applications because they offer the following advantages:
Misalignment Compensation: Servo motors are sensitive to misalignments, which can lead to decreased performance and increased wear. Flexible couplings can accommodate angular, parallel, and axial misalignments, ensuring that the motor and driven load remain properly aligned during operation.
Vibration Damping: Flexible couplings help reduce vibrations, which is crucial for servo motor applications that require smooth and precise motion. By absorbing and dissipating vibrations, flexible couplings contribute to the overall stability and accuracy of the system.
Backlash Minimization: Some flexible couplings have minimal to no backlash, making them suitable for high-precision servo motor applications where any play or clearance between components could affect performance.
High Torque Capacity: Servo motors often require high torque transmission capabilities. Flexible couplings are available in various designs and materials, allowing for the selection of couplings with appropriate torque ratings for specific servo motor applications.
Stepper Motor Applications: Stepper motors are commonly used in open-loop control systems where precise positioning is necessary. Flexible couplings are used in stepper motor applications due to the following reasons:
Misalignment Tolerance: Stepper motors can experience misalignments, especially in dynamic applications. Flexible couplings can handle misalignments without introducing significant backlash or affecting the stepper motor's accuracy.
Cost-Effectiveness: Flexible couplings are often more cost-effective than other types of couplings, making them a practical choice for stepper motor applications, especially in cases where precision requirements are not as stringent as in servo motor systems.
Shock Load Absorption: Some stepper motor applications involve abrupt starts and stops, leading to shock loads. Flexible couplings can absorb these shocks and protect the motor and driven load from damage.
Simplicity: Flexible couplings are simple in design and easy to install, making them a popular choice in various stepper motor applications.
Overall, flexible couplings offer valuable benefits in both servo motor and stepper motor applications. They help improve system performance, reduce wear on components, and enhance the overall reliability of the motion control systems they are employed in.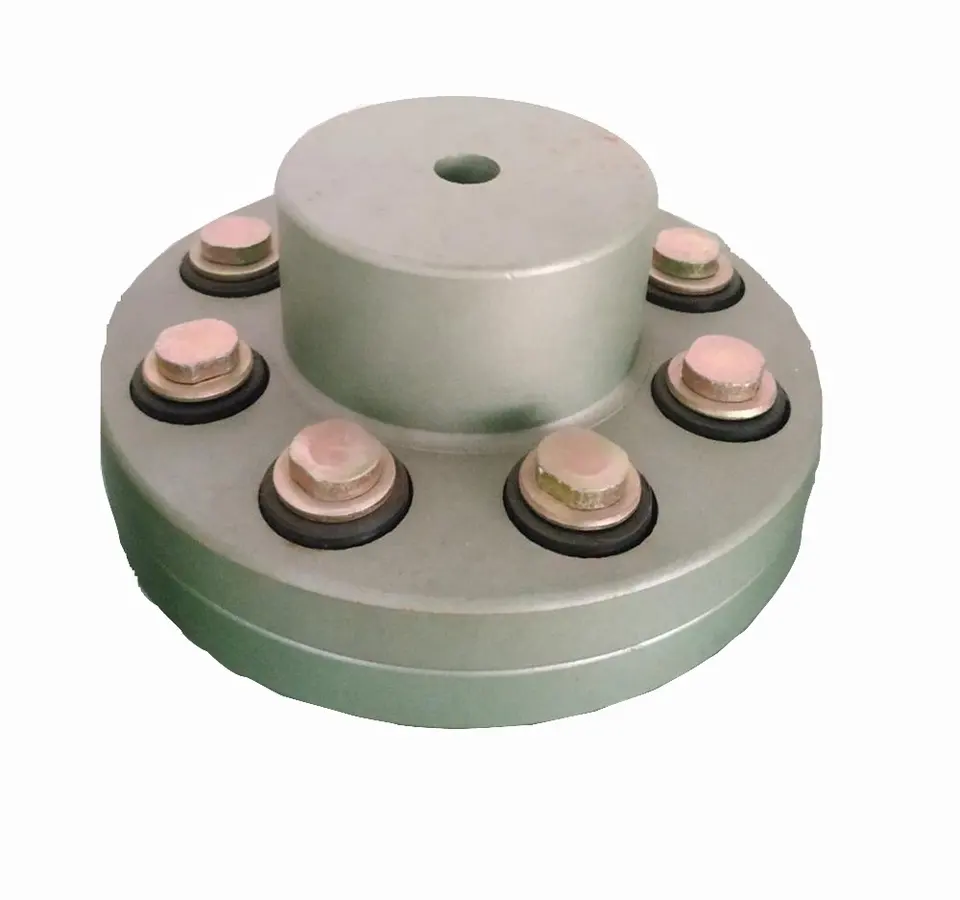 How does a flexible coupling help in torque and rotational speed control?
A flexible coupling plays a crucial role in torque and rotational speed control in rotating machinery. It offers several benefits that contribute to efficient power transmission and help maintain desired operating conditions:
Torque Transmission: Flexible couplings transmit torque from one shaft to another while accommodating misalignments. They provide a reliable connection that allows the driving shaft to transfer rotational force (torque) to the driven shaft without causing undue stress on the connected components.
Smooth Power Transmission: Flexible couplings help reduce shocks and vibrations that can occur during startup, shutdown, or sudden load changes. By damping these vibrations, the coupling ensures smooth power transmission and protects the connected equipment from unnecessary wear.
Rotational Speed Control: In certain applications, especially those involving precision motion control, maintaining consistent rotational speed is critical. Flexible couplings can help by minimizing backlash and torsional wind-up. Backlash refers to the play or gap between the coupling's components, while torsional wind-up is the twisting deformation that can occur under torque load. Flexible couplings with low backlash and high torsional stiffness contribute to accurate rotational speed control.
Compensation for Misalignment: Rotating machinery may experience misalignment due to various factors such as thermal expansion, foundation settling, or machining tolerances. Flexible couplings accommodate angular, parallel, and axial misalignments, which helps in maintaining proper alignment between the shafts and reduces unnecessary torque variations.
Protection from Overloads: Flexible couplings can act as a mechanical fuse by disengaging or slipping when subjected to excessive torque loads. This feature protects the connected components from damage caused by sudden overloads or jamming events.
Energy Efficiency: Certain types of flexible couplings, such as elastomeric couplings or beam couplings, have low mass and inertia. This characteristic reduces energy losses and contributes to overall system efficiency.
By providing reliable torque transmission, smooth power transfer, rotational speed control, and compensation for misalignment, flexible couplings optimize the performance and longevity of rotating machinery. Additionally, they enhance the safety and efficiency of various industrial processes by protecting equipment from excessive loads and ensuring smooth operation in diverse applications.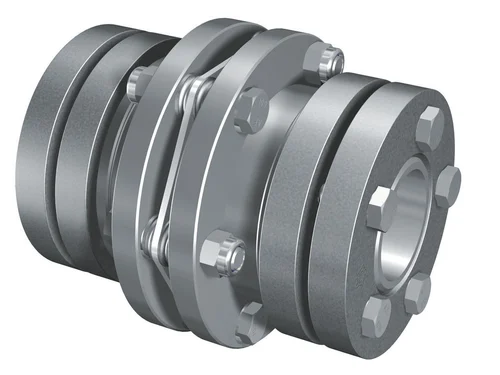 Are there any limitations or disadvantages of using flexible couplings?
While flexible couplings offer numerous advantages, they do come with some limitations and disadvantages that should be considered when selecting them for specific applications. Here are some of the common limitations and disadvantages of using flexible couplings:
Torsional Stiffness: Flexible couplings provide some level of torsional flexibility, which is advantageous in many applications. However, in systems that require high precision and minimal angular deflection, the inherent flexibility of the coupling may not be suitable. In such cases, a rigid coupling may be more appropriate.
Limitation in High-Torque Applications: While some flexible couplings can handle moderate to high torque levels, they may not be as well-suited for extremely high-torque applications. In such cases, specialized couplings, such as gear couplings, may be required to handle the high torque demands.
Temperature Limitations: The performance of certain flexible coupling materials, especially elastomers and plastics, may be affected by extreme temperature conditions. High temperatures can lead to premature wear and reduced lifespan of the coupling, while low temperatures may result in reduced flexibility and potential brittleness.
Chemical Compatibility: Certain flexible coupling materials may not be compatible with certain chemicals or substances present in the application's environment. Exposure to chemicals can cause degradation or corrosion of the coupling material, affecting its performance and lifespan.
Installation and Alignment: Flexible couplings require proper installation and alignment to function effectively. If not installed correctly, misalignment issues may persist, leading to premature wear and reduced performance. Aligning the shafts accurately can be time-consuming and may require specialized equipment and expertise.
Cost: In some cases, flexible couplings may be more expensive than rigid couplings due to their more complex design and use of specialized materials. However, the cost difference is often justified by the benefits they offer in terms of misalignment compensation and vibration damping.
Service Life: The service life of a flexible coupling can vary depending on the application's conditions and the quality of the coupling. Regular maintenance and timely replacement of worn or damaged parts are essential to ensure the coupling's longevity and prevent unexpected failures.
Despite these limitations, flexible couplings remain highly valuable components in a wide range of applications, providing efficient torque transmission and compensating for misalignment. Proper selection, installation, and maintenance can help mitigate many of the disadvantages associated with flexible couplings, ensuring their reliable and long-lasting performance in various mechanical systems.



editor by CX 2023-08-22