Product Description
Pipe Coupling / Universal Joint Coupling / Universal Coupling
1. Application : 
*  used for pipe connection .
*  suit for Ductile Iron Pipe, Cast Iron Pipe, Steel, AC, Plastic pipe
*  Working pressure:  PN10 / PN16
*   Suit for Water, Neutral Liquids and Sewage
2. Features :
*   wide range of tolerance
*   corrosion resistance
*   allow angular deflection of +/- 4°
3.  List of Sizes :
 
S/N
Size
O.D Range
 
mm
mm
1
DN40
48-60
2
DN50
59-73
3
DN65
72-85
4
DN80
88-103
5
DN100
96-116
6
108-120
7
109-128
8
DN125
132-146
9
138-153
10
DN150
158-172
11
159-182
12
DN175
192-210
13
DN200
198-225
14
218-235
15
DN250
242-262
16
250-267
17
250-274
18
272-289
19
DN300
315-332
20
322-339
21
DN350
340-360
22
351-378
23
374-391
24
DN400
390-410
25
398-430
26
417-437
27
425-442
28
DN450
450-463
29
455-475
30
476-500
31
DN500
500-508
32
500-533
33
526-546
34
DN600
600-630
35
608-636
36
630-650
37
DN700
710-739
38
DN800
816-842
Note: we accept your specific dimensions which are not included in the above list.
4. Project Cases :
 
5. Joint Product Series :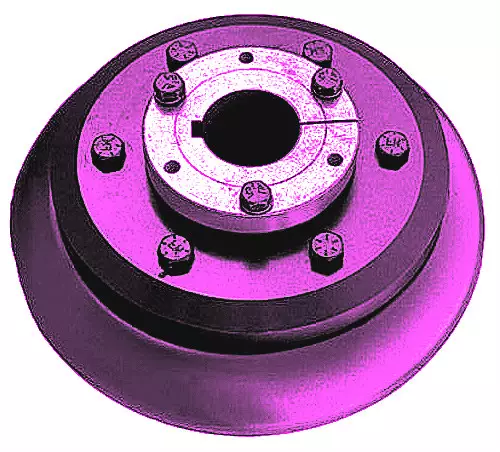 How do flexible couplings handle axial movement in rotating machinery?
Flexible couplings are designed to handle different types of misalignments in rotating machinery, including axial movement or axial misalignment. Axial movement occurs when there is displacement along the axis of rotation, causing one shaft to move closer to or away from the other shaft. Here's how flexible couplings handle axial movement:
Sliding Capability: Many flexible couplings, especially those with elastomeric elements or certain designs, can slide along the shafts they connect. This sliding capability allows the coupling to accommodate axial movement without introducing additional stress on the connected components. The elastomeric elements can compress or stretch slightly to absorb the axial displacement.
Multiple-piece Designs: Some flexible couplings consist of multiple pieces, which allow for axial movement. These designs often have a floating member or a spacer that separates the two shaft-connected components. The floating member can move axially as needed, while still transmitting torque and compensating for other misalignments.
Double-Cardanic Design: Certain high-performance flexible couplings use a double-cardanic design, allowing for misalignment in multiple directions, including axial movement. This design features two sets of flexible elements that work together to accommodate different misalignments and provide a high degree of flexibility.
It's important to note that while flexible couplings can handle a certain degree of axial movement, excessive axial misalignment might require a different type of coupling or additional measures to be addressed properly.
During the selection and installation process, it's essential to consider the application's axial movement requirements and choose a flexible coupling that can accommodate the expected axial displacement while still providing the desired performance, such as vibration damping, shock absorption, or precision motion control.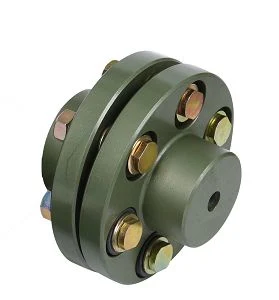 Can flexible couplings accommodate both radial and axial loads simultaneously?
Yes, flexible couplings are designed to accommodate both radial and axial loads simultaneously, making them versatile for various mechanical systems. The ability to handle these loads is one of the key advantages of using flexible couplings in power transmission applications. Here's how they manage both types of loads:
Radial Loads: Radial loads act perpendicular to the shaft's axis and can arise from forces that are not in line with the shaft, such as belt tension or bearing loads. Flexible couplings can handle radial loads due to their flexibility and ability to bend or deform slightly, redistributing the radial forces and minimizing the impact on the connected equipment.
Axial Loads: Axial loads act along the shaft's axis and are common in applications with thrust forces or axial movements. Flexible couplings can accommodate axial loads through their axial flexibility, allowing slight axial displacement without transmitting excessive forces to the connected components.
Angular Misalignment: Besides radial and axial loads, flexible couplings can also handle angular misalignment between the shafts. Angular misalignment occurs when the shafts are not perfectly aligned, and flexible couplings can compensate for this misalignment, reducing wear and stress on the connected machinery.
By accommodating both radial and axial loads, flexible couplings help prevent premature wear, reduce the risk of equipment damage, and contribute to smoother and more efficient power transmission. When selecting a flexible coupling for an application, it is essential to consider the expected radial and axial loads, as well as the required level of misalignment compensation to ensure optimal performance and longevity of the coupling and the connected equipment.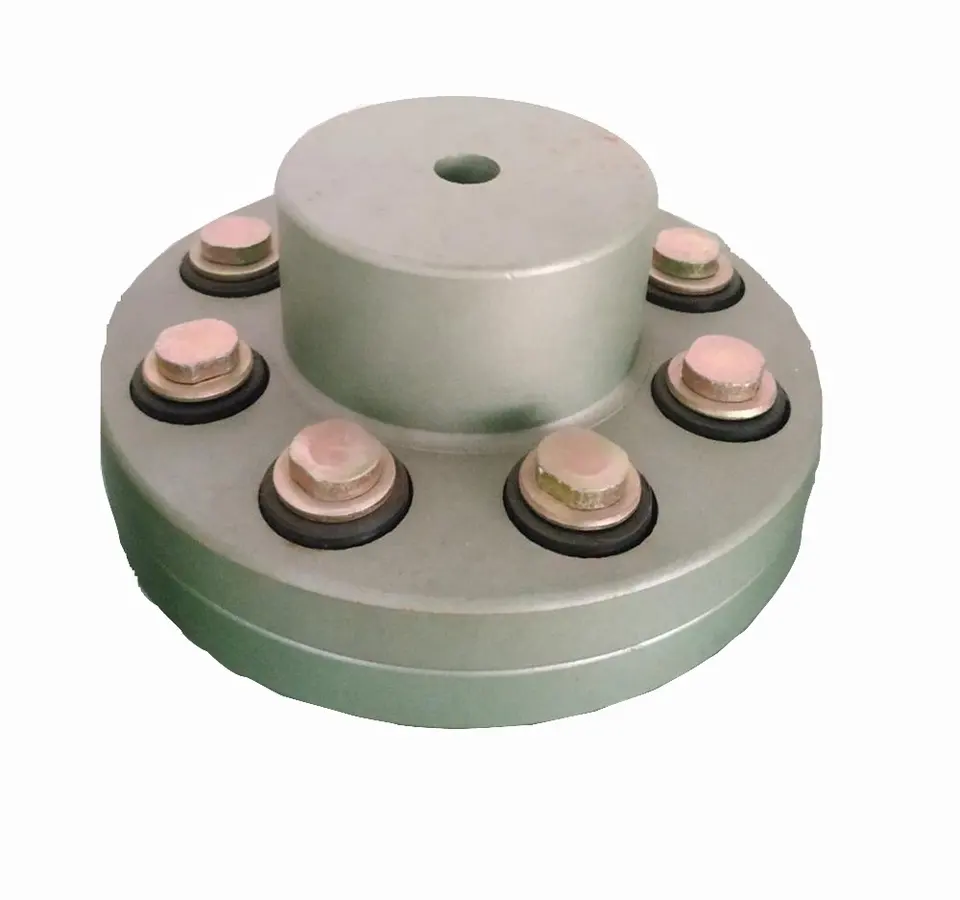 How do you select the appropriate flexible coupling for a specific application?
Choosing the right flexible coupling for a specific application requires careful consideration of various factors to ensure optimal performance, reliability, and longevity. Here are the key steps to select the appropriate flexible coupling:
Application Requirements: Understand the specific requirements of the application, including torque and speed specifications, misalignment conditions, operating environment (e.g., temperature, humidity, and presence of corrosive substances), and space limitations.
Torque Capacity: Determine the maximum torque that the coupling needs to transmit. Choose a flexible coupling with a torque rating that exceeds the application's requirements to ensure a safety margin and prevent premature failure.
Misalignment Compensation: Consider the type and magnitude of misalignment that the coupling needs to accommodate. Different coupling designs offer varying degrees of misalignment compensation. Select a coupling that can handle the expected misalignment in the system.
Vibration Damping: If the application involves significant vibrations, choose a flexible coupling with good damping properties to reduce vibration transmission to connected equipment and improve system stability.
Environmental Factors: Take into account the environmental conditions in which the coupling will operate. For harsh environments, consider couplings made from corrosion-resistant materials.
Torsional Stiffness: Depending on the application's requirements, decide on the desired torsional stiffness of the coupling. Some applications may require high torsional stiffness for precise motion control, while others may benefit from a more flexible coupling for shock absorption.
Cost and Life-Cycle Considerations: Evaluate the overall cost-effectiveness of the coupling over its expected life cycle. Consider factors such as initial cost, maintenance requirements, and potential downtime costs associated with coupling replacement.
Manufacturer Recommendations: Consult coupling manufacturers and their technical specifications to ensure the selected coupling is suitable for the intended application.
Installation and Maintenance: Ensure that the selected flexible coupling is compatible with the equipment and shaft sizes. Follow the manufacturer's installation guidelines and recommended maintenance practices to maximize the coupling's performance and longevity.
By following these steps and carefully evaluating the application's requirements, you can select the most appropriate flexible coupling for your specific needs. The right coupling choice will lead to improved system performance, reduced wear on equipment, and enhanced overall reliability in various mechanical systems and rotating machinery.



editor by CX 2023-09-07