Product Description
| | | | | | | | | |
| --- | --- | --- | --- | --- | --- | --- | --- | --- |
| Item No. | φD | L | L1 | L2 | L3 | S | M | Tighten the strength(N.m) |
| SG7-10-14- | 15 | 20 | 6 | 6 | 3 | 1 | M3 | 1 |
| SG7-10-25- | 26 | 26 | 8 | 8 | 4 | 1 | M4 | 1.5 |
| SG7-10-30- | 32 | 32 | 10 | 9 | 5 | 1.5 | M4 | 1.7 |
| SG7-10-40- | 40 | 50 | 17 | 12 | 8.5 | 2 | M5 | 4 |
| SG7-10-55- | 56 | 58 | 20 | 14 | 10 | 2 | M5 | 4 |
| SG7-10-65- | 66 | 62 | 21 | 15 | 10.5 | 2.5 | M8 | 15 |
| SG7-10-80- | 82 | 86 | 31 | 18 | 15.5 | 3 | M8 | 15 |
| SG7-10-95- | 98 | 94 | 34 | 20 | 17 | 3 | M8 | 15 |
| SG7-10-108- | 108 | 123 | 46 | 24 | 23 | 3.5 | M8 | 15 |
1111111111111111
| | | | | | | | | | |
| --- | --- | --- | --- | --- | --- | --- | --- | --- | --- |
| Item No. | Rated torque | Maximum Torque | Max Speed | Inertia Moment | N.m rad | RRO | Tilting Tolerance | End-play | Weight:(g) |
| SG7-10-14- | 1.1N.m | 2.2N.m | 19000prm | 3.9×10-4kg.m² | 45N.m/rad | 0.02mm | 1.0c | +0.6mm | 20 |
| SG7-10-25- | 6.0N.m | 12N.m | 16000prm | 6.8×10kg.m² | 56N.m/rad | 0.02mm | 1.0c | +0.6mm | 25 |
| SG7-10-30- | 6.5N.m | 13N.m | 15000prm | 8.3×10kg.m² | 70N.m/rad | 0.02mm | 1.0c | +0.6mm | 46 |
| SG7-10-40- | 32N.m | 64N.m | 13000prm | 9.3×10kg.m² | 490N.m/rad | 0.02mm | 1.0c | +0.8mm | 135 |
| SG7-10-55- | 46N.m | 92N.m | 10500prm | 3.8×10-3kg.m² | 1470N.m/rad | 0.02mm | 1.0c | +0.8mm | 300 |
| SG7-10-65- | 109N.m | 218N.m | 8300prm | 8×10kg.m² | 2700N.m/rad | 0.02mm | 1.0c | +0.8mm | 570 |
| SG7-10-80- | 135N.m | 270N.m | 7000prm | 1.5×10-2kg.m² | 3100N.m/rad | 0.02mm | 1.0c | +1.0mm | 910 |
| SG7-10-95- | 260N.m | 520N.m | 6000prm | 1.9×10kg.m² | 4400N.m/rad | 0.02mm | 1.0c | +1.0mm | 1530 |
| SG7-10-108- | 430N.m | 860N.m | 5000prm | 3×10kg.m² | 5700N.m/rad | 0.02mm | 1.0c | +1.0mm | 2200 |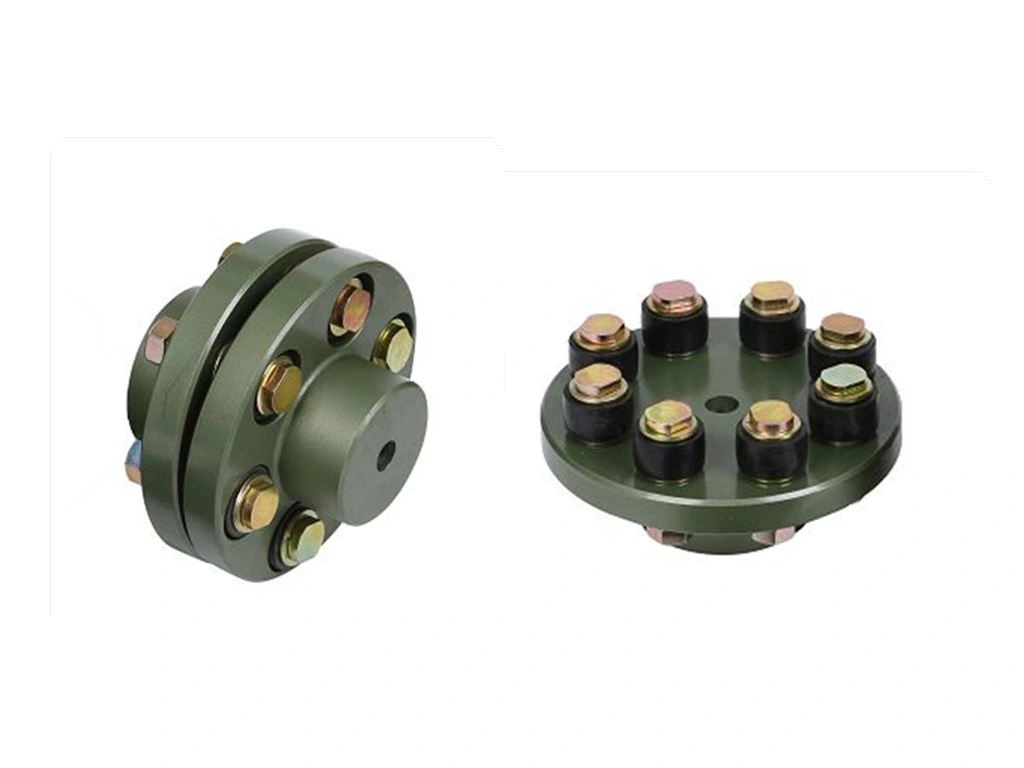 Can flexible couplings be used in precision motion control systems?
Yes, flexible couplings can be used in precision motion control systems, but careful consideration must be given to their selection and application. Precision motion control systems require high accuracy, repeatability, and minimal backlash. Flexible couplings can play a crucial role in such systems when chosen appropriately and used in the right conditions.
Selection Criteria: When selecting a flexible coupling for a precision motion control system, several key factors should be considered:
Backlash: Look for couplings with minimal or no backlash to ensure accurate motion transmission and precise positioning.
Torsional Stiffness: Choose a coupling with sufficient torsional stiffness to minimize torsional deflection and maintain accurate motion control.
Misalignment Compensation: Ensure the coupling can accommodate the required misalignment without introducing significant variations in motion accuracy.
Dynamic Performance: Evaluate the coupling's dynamic behavior under varying speeds and loads to ensure smooth and precise motion control during operation.
Material and Construction: Consider the material and construction of the coupling to ensure it can withstand the specific environmental conditions and loads of the motion control system.
Size and Space Constraints: Choose a compact and lightweight coupling that fits within the available space and does not add excessive inertia to the system.
Applications: Flexible couplings are commonly used in precision motion control systems, such as robotics, CNC machines, semiconductor manufacturing equipment, optical systems, and high-precision measurement instruments. They help transmit motion from motors to various components, such as lead screws, spindles, or precision gears, while compensating for misalignments and providing shock and vibration absorption.
Specialized Couplings: For ultra-high precision applications, specialized couplings, such as zero-backlash or torsionally rigid couplings, may be preferred. These couplings are designed to provide precise motion transmission without any play or torsional deflection, making them suitable for demanding motion control tasks.
Installation and Alignment: Proper installation and alignment are critical to achieving optimal performance in precision motion control systems. Precise alignment of the coupling and connected components helps maintain accurate motion transmission and minimizes eccentricities that could impact the system's precision.
Summary: Flexible couplings can indeed be used in precision motion control systems when chosen and applied correctly. By considering factors like backlash, torsional stiffness, misalignment compensation, and dynamic performance, users can select the right coupling to ensure high accuracy, repeatability, and reliable motion control in their specific application.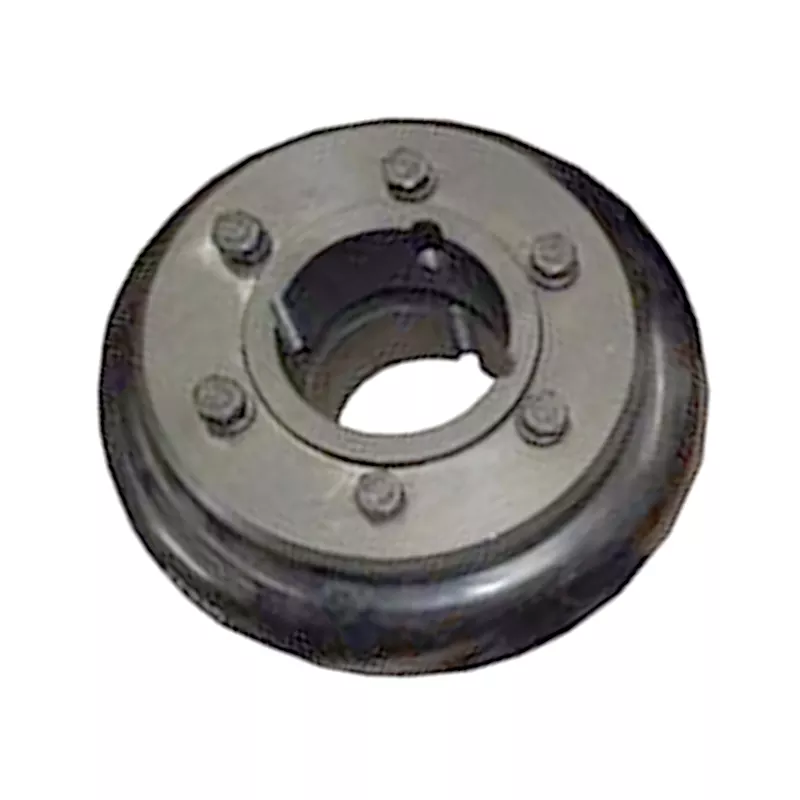 Can flexible couplings be used in high-temperature environments, such as furnaces and kilns?
Flexible couplings can be used in high-temperature environments, such as furnaces and kilns, but the selection of the appropriate coupling is crucial to ensure reliable performance and longevity under these extreme conditions. Here are some key considerations:
Material Selection: The choice of materials is critical when using flexible couplings in high-temperature applications. Look for couplings made from heat-resistant materials that can withstand the elevated temperatures without experiencing significant degradation. Common materials used for high-temperature couplings include stainless steel, high-temperature alloys, and certain types of elastomers designed for heat resistance.
Lubrication: High temperatures can cause lubricants to break down or evaporate more quickly. Some flexible couplings may require specialized high-temperature lubricants to ensure smooth operation and reduce wear at elevated temperatures. Check the manufacturer's recommendations for lubrication in high-temperature environments.
Thermal Expansion: In high-temperature applications, the equipment and shafts may experience thermal expansion, leading to misalignment. Flexible couplings with higher misalignment capabilities may be necessary to accommodate these thermal effects and prevent additional stress on the system.
Torsional Stiffness: Consider the required torsional stiffness for the specific application. In high-temperature environments, couplings may experience changes in stiffness due to temperature variations. It is essential to choose a coupling with appropriate torsional characteristics for the intended operating temperature range.
Application Specifics: Evaluate the specific operating conditions of the furnace or kiln, including the maximum and fluctuating temperatures, vibration levels, and potential exposure to chemicals or other harsh elements. Choose a coupling that can withstand these conditions without compromising performance or safety.
Coupling Type: Different types of flexible couplings offer varying degrees of heat resistance and performance capabilities. For example, certain types of disc couplings or metal bellows couplings are more suitable for high-temperature environments due to their robust construction and resistance to heat.
Regular Maintenance: In high-temperature applications, couplings may be subject to more stress and wear. Regular inspection and maintenance are essential to monitor the coupling's condition, lubrication, and alignment to ensure it continues to function optimally in the challenging environment.
Overall, flexible couplings can be utilized in high-temperature environments, but it is vital to choose a coupling specifically designed and rated for these conditions. Working closely with coupling manufacturers and considering the specific demands of the application will help ensure that the selected coupling can handle the challenges posed by furnaces, kilns, and other high-temperature equipment, providing reliable power transmission and contributing to the overall efficiency and safety of the system.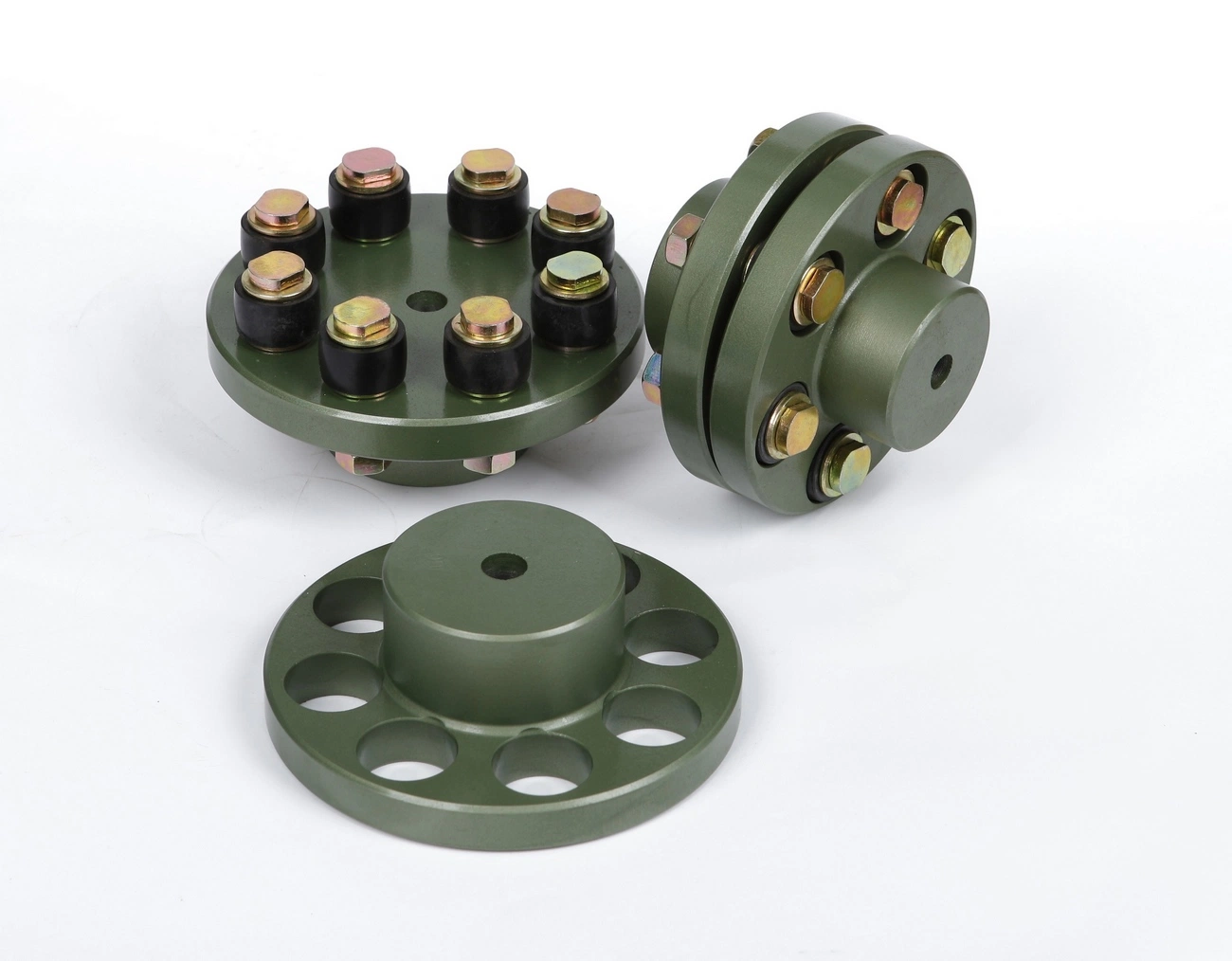 Can flexible couplings accommodate high torque and high-speed applications?
Yes, flexible couplings can accommodate both high torque and high-speed applications, but the suitability depends on the specific design and material of the flexible coupling. Different types of flexible couplings have varying torque and speed capacities, and it's crucial to select the right type of coupling based on the application requirements.
High Torque Applications:
Some flexible couplings, such as gear couplings and disc couplings, are designed to handle high torque levels. Gear couplings consist of toothed hubs that mesh with each other, providing a robust and efficient torque transmission. They are commonly used in heavy-duty industrial applications, such as steel mills, mining equipment, and power generation plants, where high torque loads are prevalent.
Disc couplings are also suitable for high torque applications. They use a series of flexible metal discs that can handle significant torque while compensating for misalignment. Disc couplings are often used in high-speed machinery and critical applications where precise torque transmission is essential.
High-Speed Applications:
Flexible couplings can also be used in high-speed applications. For instance, certain disc couplings, elastomeric couplings, and grid couplings are capable of handling high rotational speeds. These couplings have low inertia, which means they can respond quickly to changes in speed and provide efficient power transmission at high RPMs.
Elastomeric couplings, such as jaw couplings and tire couplings, are commonly used in various industrial applications, including pumps, compressors, and fans, where both torque and speed requirements are high. They offer good flexibility and damping properties, making them suitable for applications with high-speed variations and vibrations.
Considerations:
When selecting a flexible coupling for high torque and high-speed applications, several factors should be considered:
The torque and speed ratings provided by the coupling manufacturer should be checked to ensure they meet or exceed the application's requirements.
The design and materials of the coupling should be suitable for the specific operating conditions, including temperature, environment, and potential exposure to corrosive substances.
Proper alignment and installation of the coupling are critical to ensure optimal performance and prevent premature wear.
In some cases, it may be necessary to use additional components, such as torque limiters or speed reducers, to protect the coupling and the connected equipment from excessive loads or speed fluctuations.
In conclusion, flexible couplings can indeed accommodate high torque and high-speed applications, but the appropriate coupling type and proper selection are essential to ensure reliable and efficient performance in these demanding conditions.



editor by CX 2023-08-18