Product Description
Material: PU, and CZPT is available
Standard: GB5272-85
Application: Can compensate the relative deviation, damping, buffering, small radial dimension, simple structure, no need of lubrication, the bearing capacity is high, easy to maintain, but change the elastic element in 2 shaft coupling needs to move along the axial direction. Is suitable for connecting 2 coaxial, frequent starting, reversing the changes, low speed, small power transmission, high reliability requirements of shafting parts, not suitable for heavy load and axial size restrictions, parts of the 2 axis of difficulties in the replacement of the elastic component.
Torque: 22.4 – 2500NM
Wear: < 0.05cm3 / 1.61km
Product hardness: 95A + 5
Standard: GB5272-85
Specifications: MT14 – MT1
material:According to the selection of different materials in different conditions, such as fan, water pump, light industry, textile and other stable work, little change in load, can be used  polyurethane
SIZE:
| | | | | |
| --- | --- | --- | --- | --- |
| Model |  OD | ID  | H | The number of petals  |
| MT1 | 48 | 19 | 12 | 4 |
| MT2 | 68 | 28 | 18 | 6 |
| MT3 | 82 | 34 | 18 | 6 |
| MT4 | 100 | 42 | 20 | 6 |
| MT5 | 122 | 52 | 25 | 6 |
| MT6 | 140 | 64 | 30 | 6 |
| MT7 | 166 | 90 | 30 | 8 |
| MT8 | 196 | 100 | 35 | 8 |
| MT9 | 225 | 115 | 35 | 10 |
| MT10 | 255 | 140 | 45 | 10 |
| MT11 | 295 | 170 | 50 | 10 |
| MT12 | 356 | 215 | 55 | 12 |
| MT13 | 391 | 250 | 55 | 12 |
custom-made is welcome
We have all specs  in stock, so small order is available, and delivery fast.
About us:
Company Information
ZheJiang CZPT Electronic Co., Ltd.established in 2008,having both trading company and owned factory .Office and showroom are located in ZheJiang . We produce and sell various Excavator Parts,such as coupling,Oil Seal,Hydraulic Parts,Excavator Rubber Parts,Excavator Electric Parts,Excavator wearing Parts,Engine Parts,Excavator Filters,Excavator Gears,Bearings,Excavator A/C Parts,Excavator Undercarriage Parts and Some air compressor couplings.
The parts we supplly can be used brandbexcavators:Komatsu,Hitachi,Sumitomo,Hyundai,Caterpillar,Case,Liebherr,Kobelco,Kato,Sany,Lonking,Sunward,Liugong,Samsung,Daewoo,Doosan,Volvo,Cummins,Isuzu,Yanmar,Kawasaki and CZPT etc.
FAQ: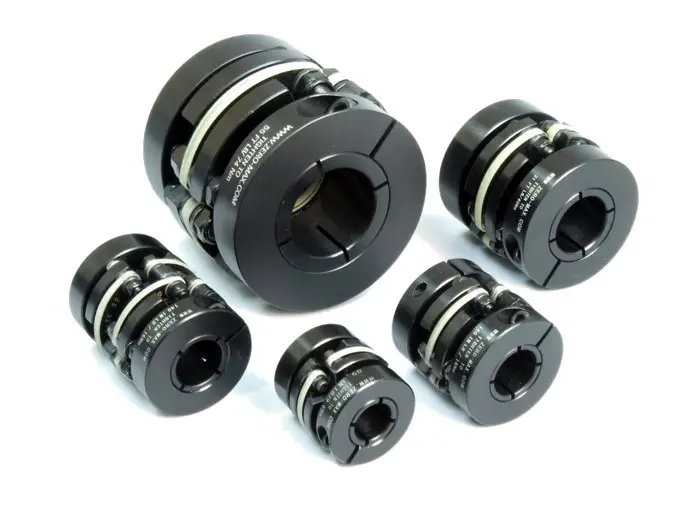 Is it Possible to Replace a Motor Coupling Without Professional Assistance?
Yes, it is possible to replace a motor coupling without professional assistance, but it requires some mechanical knowledge and proper tools. Here are the steps to replace a motor coupling:
1. Safety First:
Before attempting any maintenance or replacement, ensure the motor and driven equipment are turned off and disconnected from the power source to prevent accidents.
2. Identify the Coupling Type:
Determine the type of motor coupling currently installed in the system. Different coupling types may have slightly different installation methods.
3. Gather Necessary Tools:
Collect the necessary tools, such as wrenches, socket set, screwdrivers, and any other specific tools required for the particular coupling type.
4. Remove Fasteners:
Loosen and remove the fasteners that secure the coupling to the motor and driven equipment shafts. Keep track of the fasteners to ensure they are reinstalled correctly.
5. Disconnect the Coupling:
Disconnect the coupling from both the motor and driven equipment shafts. Depending on the coupling type, this may involve sliding the coupling off the shafts or unbolting it from the flanges.
6. Inspect the Coupling:
Inspect the old coupling for signs of wear, damage, or misalignment. This assessment will help determine if the coupling replacement is necessary.
7. Install the New Coupling:
Place the new coupling onto the motor and driven equipment shafts, ensuring it fits properly and aligns with any keyways or grooves.
8. Reattach Fasteners:
Tighten and secure the fasteners to hold the new coupling in place. Follow the manufacturer's recommended torque values for the specific coupling model.
9. Perform Trial Run:
Before full operation, perform a trial run to check the coupling's performance and ensure everything is working correctly. Monitor for any abnormal vibrations or noises.
10. Regular Maintenance:
After replacement, follow regular maintenance practices to inspect the coupling and the entire power transmission system for any signs of wear or issues.
While it is possible to replace a motor coupling without professional assistance, keep in mind that improper installation or failure to diagnose other underlying issues may lead to further problems. If you are unsure about the process or encounter difficulties during the replacement, it is always best to seek the help of a qualified technician or engineer to ensure a successful and safe coupling replacement.
"`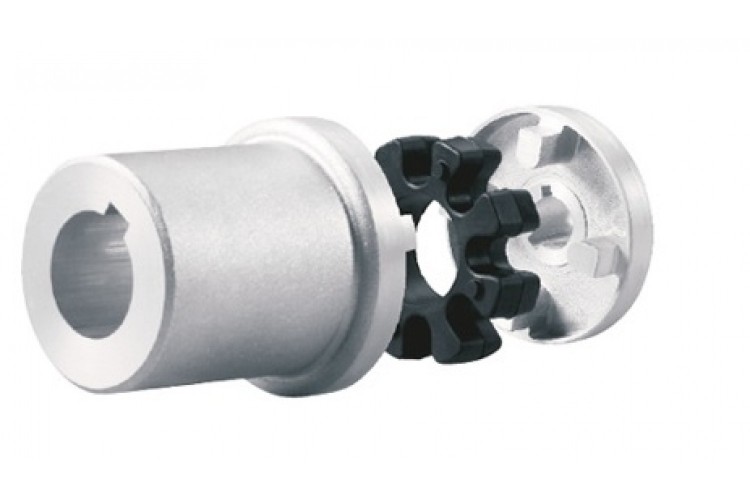 How to Identify Signs of Wear or Failure in a Motor Coupling?
Regular inspection of motor couplings is essential to detect signs of wear or potential failure. Identifying these signs early can prevent unexpected breakdowns and ensure the safety and efficiency of the power transmission system. Here are some indicators to look for:
1. Visible Damage:
Check for any visible damage to the coupling components, such as cracks, chips, or deformations. These may indicate stress or excessive wear.
2. Abnormal Noise:
Listen for any unusual noises during operation, such as rattling, clicking, or grinding sounds, which could suggest misalignment or component damage.
3. Vibration:
Excessive vibration during operation may indicate coupling misalignment or component wear.
4. Temperature Changes:
Notice any significant increases in the temperature of the coupling during operation, as it may suggest excessive friction or improper lubrication.
5. Misalignment:
Check for any misalignment between the motor and driven equipment shafts, as misalignment can lead to accelerated coupling wear.
6. Excessive Backlash:
If you observe excessive play or free movement in the coupling when changing rotational direction, it may indicate increased backlash and potential coupling wear.
7. Lubrication Issues:
Inspect the coupling for signs of insufficient or contaminated lubrication, as improper lubrication can lead to increased friction and wear.
8. Increased Downtime:
If you notice more frequent maintenance or unplanned downtime, it may be a sign of coupling wear or potential failure.
9. Shaft Movement:
Observe any axial or radial movement in the motor or driven equipment shafts, which could indicate coupling wear or misalignment.
10. Age and Usage:
Consider the age of the coupling and the total operating hours. Older couplings or those subjected to heavy usage may be more susceptible to wear and require closer inspection.
If you identify any of these signs, it's essential to address the issue promptly. Depending on the severity of the wear or failure, the appropriate action may involve adjusting the alignment, replacing worn components, or replacing the entire coupling. Regular maintenance and inspection schedules can help catch potential problems early and extend the life of the motor coupling, contributing to a more reliable and efficient power transmission system.
"`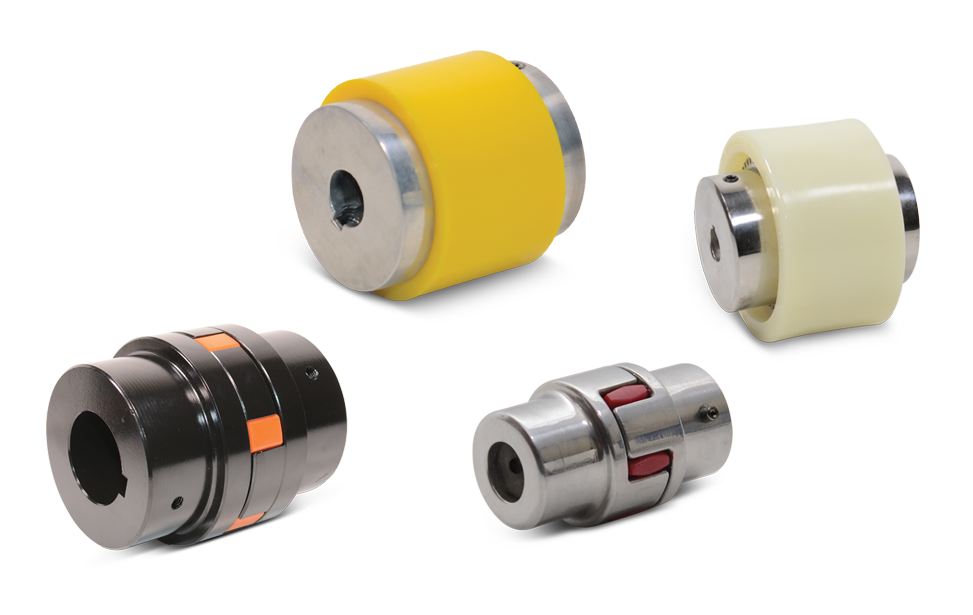 Can a Damaged Motor Coupling Lead to Motor or Equipment Failure?
Yes, a damaged motor coupling can lead to motor or equipment failure if not addressed promptly. Motor couplings play a critical role in connecting the motor to the driven equipment and transmitting torque between them. When a coupling is damaged, several potential issues can arise:
Reduced Torque Transmission: Cracks, wear, or deformation in the coupling can result in reduced torque transmission from the motor to the driven equipment. This may lead to inefficient operation and underperformance of the machinery.
Mechanical Vibrations: Damaged couplings can introduce vibrations into the system, leading to increased wear and fatigue on connected components, such as bearings and shafts. Excessive vibrations can cause premature failure of these parts.
Misalignment and Stress: If the coupling loses its ability to compensate for misalignment, it can subject the motor and driven equipment to increased stress and loading. This can result in premature wear and failure of bearings, shafts, and other components.
Overload on the Motor: In certain coupling designs, damage may result in a loss of overload protection. Without the safety mechanism, the motor may experience excessive loads, leading to overheating and possible motor failure.
Increased Downtime: A damaged coupling can cause unexpected breakdowns and unplanned downtime for repairs, affecting productivity and overall operational efficiency.
Safety Risks: In extreme cases, a severely damaged coupling may disintegrate during operation, posing safety risks to personnel and surrounding equipment.
To avoid motor or equipment failure due to a damaged coupling, regular maintenance and inspection are crucial. Visual inspections, vibration analysis, and monitoring of coupling performance can help identify signs of damage early on. If any issues are detected, it is essential to replace or repair the damaged coupling promptly to prevent further damage and ensure the reliable operation of the machinery.
Proper selection of high-quality couplings, appropriate for the specific application and operating conditions, can also reduce the likelihood of coupling failure and its potential impact on the motor and equipment.
"`




editor by CX 2023-08-18