Product Description
Pipe Coupling / Universal Joint Coupling / Universal Coupling
1. Application : 
*  used for pipe connection .
*  suit for Ductile Iron Pipe, Cast Iron Pipe, Steel, AC, Plastic pipe
*  Working pressure:  PN10 / PN16
*   Suit for Water, Neutral Liquids and Sewage
2. Features :
*   wide range of tolerance
*   corrosion resistance
*   allow angular deflection of +/- 4°
3.  List of Sizes :
 
S/N
Size
O.D Range
 
mm
mm
1
DN40
48-60
2
DN50
59-73
3
DN65
72-85
4
DN80
88-103
5
DN100
96-116
6
108-120
7
109-128
8
DN125
132-146
9
138-153
10
DN150
158-172
11
159-182
12
DN175
192-210
13
DN200
198-225
14
218-235
15
DN250
242-262
16
250-267
17
250-274
18
272-289
19
DN300
315-332
20
322-339
21
DN350
340-360
22
351-378
23
374-391
24
DN400
390-410
25
398-430
26
417-437
27
425-442
28
DN450
450-463
29
455-475
30
476-500
31
DN500
500-508
32
500-533
33
526-546
34
DN600
600-630
35
608-636
36
630-650
37
DN700
710-739
38
DN800
816-842
Note: we accept your specific dimensions which are not included in the above list.
4. Project Cases :
 
5. Joint Product Series :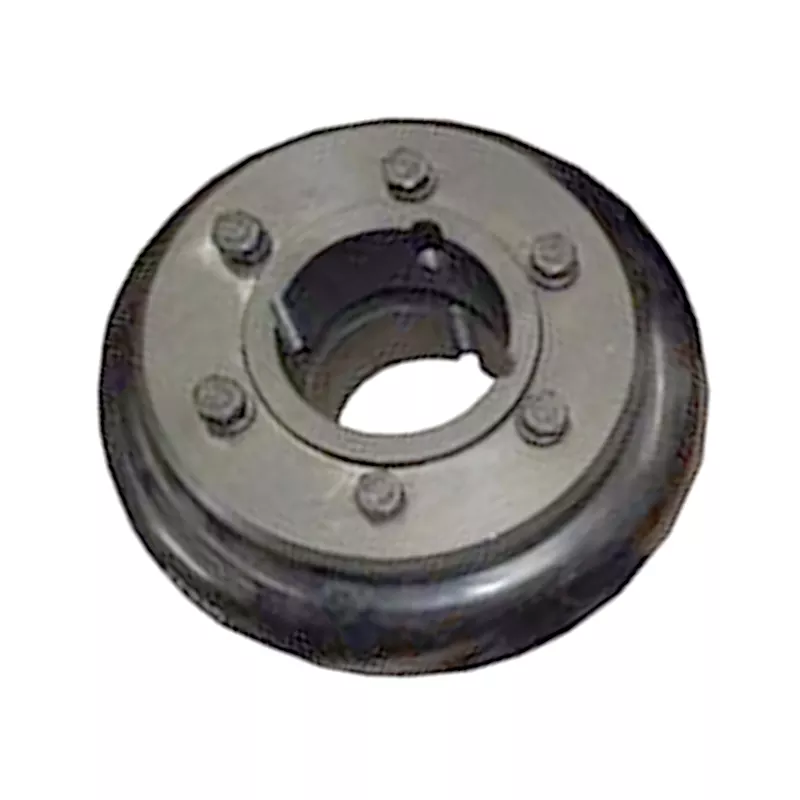 How do you install and align a flexible coupling properly to ensure optimal performance?
Proper installation and alignment of a flexible coupling are essential to ensure its optimal performance and longevity. Incorrect installation can lead to premature wear, increased vibrations, and potential equipment failure. Below are the steps to install and align a flexible coupling properly:
1. Pre-Installation Inspection:
Before installation, inspect the flexible coupling and its components for any visible damage or defects. Check that the coupling's size and specifications match the application requirements. Ensure that the shafts and equipment connected to the coupling are clean and free from debris.
2. Shaft Preparation:
Prepare the shafts by removing any oil, grease, or contaminants from the surfaces that will come into contact with the coupling. Ensure that the shaft ends are smooth and free from burrs that could affect the fit of the coupling.
3. Coupling Hub Installation:
Slide the coupling hubs onto the shafts, ensuring they are positioned securely and evenly on each shaft. Use a lubricant recommended by the manufacturer to facilitate the installation and ensure a proper fit.
4. Alignment:
Proper alignment is critical for the performance and longevity of the flexible coupling. Align the shafts by checking both angular and parallel misalignment. Utilize precision alignment tools, such as dial indicators or laser alignment systems, to achieve accurate alignment. Follow the manufacturer's alignment specifications and tolerance limits.
5. Tightening Fasteners:
Once the shafts are properly aligned, tighten the coupling's fasteners to the manufacturer's recommended torque values. Gradually tighten the fasteners in a cross pattern to ensure even distribution of the load on the coupling hubs. Avoid over-tightening, as it may cause distortion or damage to the coupling.
6. Run-Out Check:
After installation, perform a run-out check to verify that the coupling's rotating components are balanced and aligned. Excessive run-out can lead to vibrations and reduce the coupling's performance. If significant run-out is detected, recheck the alignment and address any issues that may be causing it.
7. Lubrication:
Ensure that the flexible coupling is adequately lubricated, following the manufacturer's recommendations. Proper lubrication reduces friction and wear, enhancing the coupling's efficiency and reliability.
8. Periodic Inspection and Maintenance:
Regularly inspect the flexible coupling for signs of wear, misalignment, or damage. Address any issues promptly to prevent further problems. Depending on the coupling type and application, scheduled maintenance may include re-greasing, re-alignment, or replacing worn components.
Summary:
Proper installation and alignment are crucial for ensuring the optimal performance and longevity of a flexible coupling. Following the manufacturer's guidelines, inspecting the components, achieving accurate alignment, and using the appropriate lubrication are key steps in the installation process. Regular inspection and maintenance help to identify and address potential issues, ensuring the coupling continues to operate smoothly and efficiently in the mechanical system.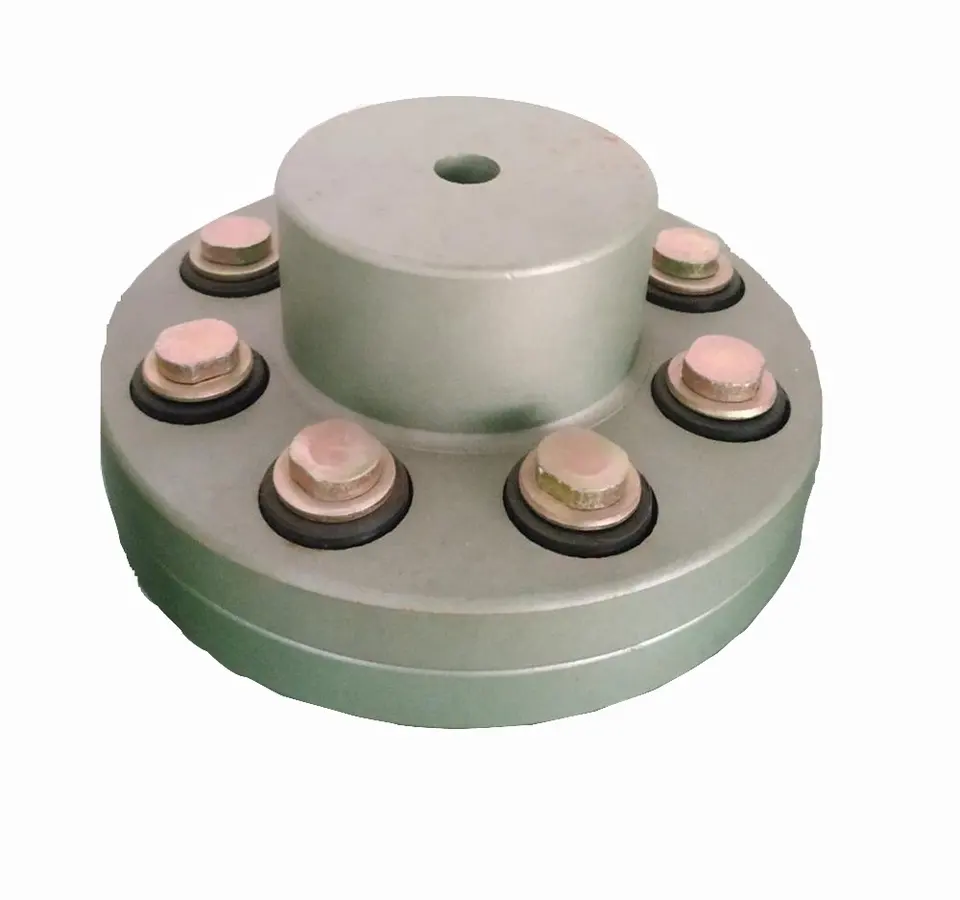 What are the challenges of using flexible couplings in heavy-duty industrial machinery?
Using flexible couplings in heavy-duty industrial machinery can offer numerous benefits, such as reducing shock loads, accommodating misalignment, and protecting connected equipment. However, there are several challenges that need to be addressed to ensure successful and reliable performance:
Torsional Stiffness: Heavy-duty machinery often requires high torsional stiffness to maintain accurate rotational timing and prevent energy losses. Selecting a flexible coupling with the appropriate level of torsional stiffness is crucial to avoid excessive torsional deflection and maintain power transmission efficiency.
High Torque and Speed: Heavy-duty machinery typically operates at high torque and speed levels. The flexible coupling must be capable of handling these intense loads without exceeding its torque or speed ratings, which could lead to premature failure.
Alignment and Runout: Proper shaft alignment is critical for the reliable operation of flexible couplings in heavy-duty machinery. Misalignment can cause additional stresses and premature wear on the coupling and connected components. Achieving and maintaining precise alignment is essential to maximize coupling performance.
Environmental Conditions: Heavy-duty industrial machinery often operates in harsh environments with exposure to dust, dirt, chemicals, and extreme temperatures. Flexible couplings must be constructed from durable and corrosion-resistant materials to withstand these conditions and maintain their functionality over time.
Impact and Shock Loads: Some heavy-duty machinery may experience frequent impact and shock loads, which can lead to fatigue and failure in the flexible coupling. Choosing a coupling with high shock load capacity and fatigue resistance is vital to ensure longevity and reliability.
Regular Maintenance: Heavy-duty machinery demands rigorous maintenance schedules to monitor the condition of flexible couplings and other components. Timely inspection and replacement of worn or damaged couplings are essential to prevent unexpected downtime and costly repairs.
Coupling Selection: Properly selecting the right type of flexible coupling for the specific application is crucial. Different types of couplings offer varying levels of misalignment compensation, torque capacity, and environmental resistance. Choosing the wrong coupling type or size can lead to inefficiencies and premature failures.
Despite these challenges, using flexible couplings in heavy-duty industrial machinery can provide significant advantages. By carefully considering the application requirements, selecting high-quality couplings, and implementing regular maintenance protocols, engineers can overcome these challenges and enjoy the benefits of flexible couplings, including increased equipment lifespan, reduced maintenance costs, and improved overall system performance.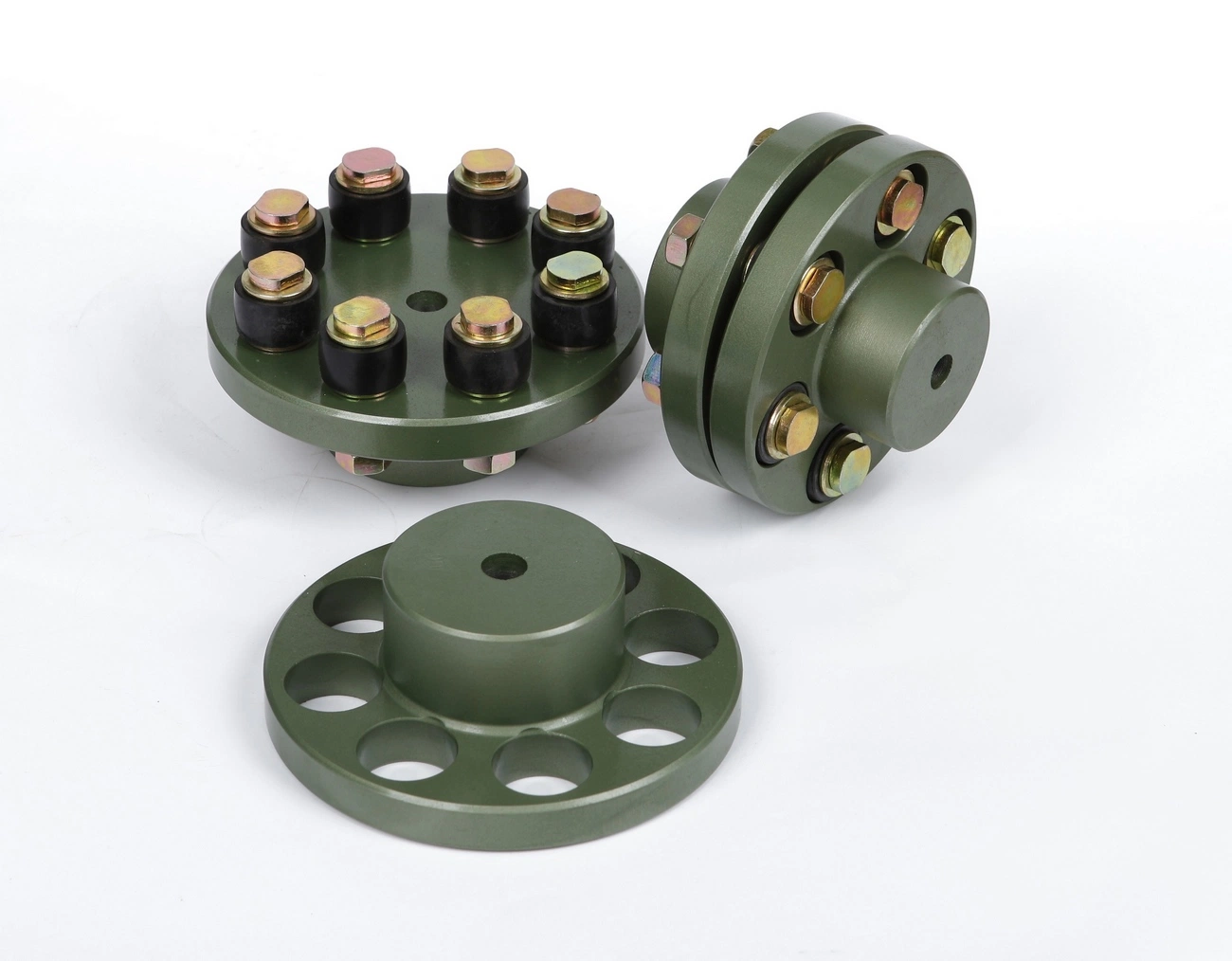 What are the differences between elastomeric and metallic flexible coupling designs?
Elastomeric and metallic flexible couplings are two distinct designs used to transmit torque and accommodate misalignment in mechanical systems. Each type offers unique characteristics and advantages, making them suitable for different applications.
Elastomeric Flexible Couplings:
Elastomeric flexible couplings, also known as flexible or jaw couplings, employ an elastomeric material (rubber or similar) as the flexible element. The elastomer is typically molded between two hubs, and it acts as the connector between the driving and driven shafts. The key differences and characteristics of elastomeric couplings include:
Misalignment Compensation: Elastomeric couplings are designed to handle moderate levels of angular, parallel, and axial misalignment. The elastomeric material flexes to accommodate the misalignment while transmitting torque between the shafts.
Vibration Damping: The elastomeric material in these couplings offers excellent vibration dampening properties, reducing the transmission of vibrations from one shaft to another. This feature helps protect connected equipment from excessive vibrations and enhances system reliability.
Shock Load Absorption: Elastomeric couplings can absorb and dampen shock loads, protecting the system from sudden impacts or overloads.
Cost-Effective: Elastomeric couplings are generally more cost-effective compared to metallic couplings, making them a popular choice for various industrial applications.
Simple Design and Installation: Elastomeric couplings often have a straightforward design, allowing for easy installation and maintenance.
Lower Torque Capacity: These couplings have a lower torque capacity compared to metallic couplings, making them suitable for applications with moderate torque requirements.
Common Applications: Elastomeric couplings are commonly used in pumps, compressors, fans, conveyors, and other applications that require moderate torque transmission and misalignment compensation.
Metallic Flexible Couplings:
Metallic flexible couplings use metal components (such as steel, stainless steel, or aluminum) to connect the driving and driven shafts. The metallic designs can vary significantly depending on the type of metallic coupling, but some general characteristics include:
High Torque Capacity: Metallic couplings have higher torque transmission capabilities compared to elastomeric couplings. They are well-suited for applications requiring high torque handling.
Misalignment Compensation: Depending on the design, some metallic couplings can accommodate minimal misalignment, but they are generally not as flexible as elastomeric couplings in this regard.
Stiffer Construction: Metallic couplings are generally stiffer than elastomeric couplings, offering less vibration dampening but higher torsional stiffness.
Compact Design: Metallic couplings can have a more compact design, making them suitable for applications with limited space.
Higher Precision: Metallic couplings often offer higher precision and concentricity, resulting in better shaft alignment.
Higher Cost: Metallic couplings are typically more expensive than elastomeric couplings due to their construction and higher torque capacity.
Common Applications: Metallic couplings are commonly used in high-speed machinery, precision equipment, robotics, and applications with high torque requirements.
Summary:
In summary, the main differences between elastomeric and metallic flexible coupling designs lie in their flexibility, torque capacity, vibration dampening, cost, and applications. Elastomeric couplings are suitable for applications with moderate torque, misalignment compensation, and vibration dampening requirements. On the other hand, metallic couplings are chosen for applications with higher torque and precision requirements, where flexibility and vibration dampening are less critical.



editor by CX 2023-08-17