Product Description
JAW coupling,
1. The couplings offer a range of hub and element selection to meet different demands.
2. They can absorb shock and cater for incidental misalignment and damp out small amplitude vibrations.
3. NBR, Urethane, Hytrel elements.
4. Customized requirement is available.
| | | | | |
| --- | --- | --- | --- | --- |
| Element material | Rubber | Urethane | Hytrel | Brozen |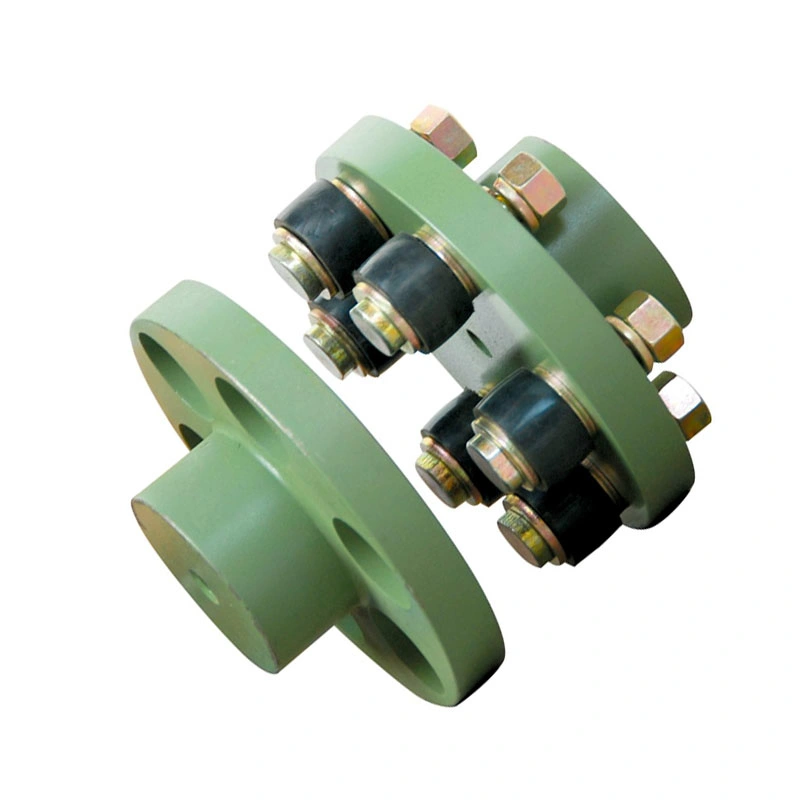 What role does a flexible coupling play in minimizing wear and tear on connected components?
A flexible coupling plays a vital role in minimizing wear and tear on connected components by absorbing and mitigating various mechanical stresses that occur during operation. Here's how a flexible coupling achieves this:
Misalignment Compensation: One of the primary causes of wear and tear on rotating machinery is misalignment between connected shafts. Misalignment can occur due to factors such as thermal expansion, foundation settling, or assembly errors. A flexible coupling can accommodate both angular and parallel misalignments, reducing the stress on the shafts and connected components. By allowing for misalignment, the coupling prevents excessive forces from being transmitted to the connected components, minimizing wear.
Vibration Damping: During operation, rotating machinery can generate vibrations that lead to accelerated wear on components like bearings, gears, and couplings. A flexible coupling acts as a vibration damper, absorbing and dispersing vibrations, reducing their impact on connected components. This damping effect helps prevent fatigue and extends the life of the components.
Shock Absorption: Machinery may experience sudden shocks or impact loads during start-ups, shutdowns, or due to external factors. A flexible coupling is designed to absorb and cushion these shocks, preventing them from propagating through the system and causing damage to sensitive components.
Smooth Torque Transmission: In rigid couplings, torque transmission between shafts can be abrupt and cause torque spikes. These spikes put stress on the connected components, leading to wear and fatigue. Flexible couplings transmit torque smoothly, without sudden spikes, ensuring even distribution of forces and reducing the wear on components.
Controlling Torsional Vibrations: Torsional vibrations, a type of vibration that affects rotating shafts, can be damaging to connected components. Some flexible couplings are designed to address torsional vibration issues, providing additional protection against wear and tear.
Compensating for Thermal Expansion: Temperature fluctuations can lead to thermal expansion or contraction of machinery components. A flexible coupling can accommodate these changes, preventing undue stress on the connected components that may arise from differential expansion rates.
By performing these functions, a flexible coupling acts as a protective barrier for connected components, minimizing wear and tear, and contributing to their longevity. The reduced wear and stress on the components also result in lower maintenance costs and improved overall reliability of the mechanical system.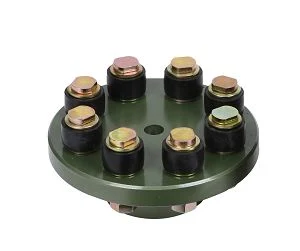 Can flexible couplings be used in precision manufacturing equipment, such as CNC machines?
Yes, flexible couplings can be used in precision manufacturing equipment, including CNC (Computer Numerical Control) machines. CNC machines require high accuracy and precision during operation to produce complex and intricate parts. Flexible couplings play a vital role in such equipment by providing various benefits that enhance their performance and reliability.
Compensation for Misalignment: CNC machines often have multiple moving parts and axes that need precise alignment. Flexible couplings can accommodate small misalignments between these components, ensuring smooth and reliable power transmission without inducing additional stress or strain on the system.
Vibration Damping: Precision manufacturing requires minimizing vibrations that could affect the quality of the finished product. Flexible couplings with damping properties can absorb and dissipate vibrations, resulting in better surface finishes and accuracy of the machined parts.
Torsional Flexibility: CNC machines may experience torque fluctuations during acceleration, deceleration, or tool changes. Flexible couplings with torsional flexibility can handle these variations and prevent torsional vibrations from affecting the machining process.
Backlash Compensation: Some types of flexible couplings, such as beam couplings, offer minimal or near-zero backlash. This characteristic is essential in CNC machines, as it helps maintain positional accuracy during direction changes and reversals.
High Torque Transmission: CNC machines may require high torque transmission capabilities, especially in heavy-duty cutting or milling operations. Flexible couplings can handle substantial torque loads while still providing flexibility to address misalignments.
Reduced Maintenance: With the ability to absorb shocks and compensate for misalignment, flexible couplings can extend the life of other mechanical components in the CNC machine, reducing overall maintenance requirements and downtime.
It's important to select the appropriate type and size of flexible coupling based on the specific requirements of the CNC machine, including torque, speed, misalignment, and environmental conditions. Regular maintenance and inspection of the flexible couplings will ensure optimal performance and contribute to the overall precision and efficiency of the CNC machine.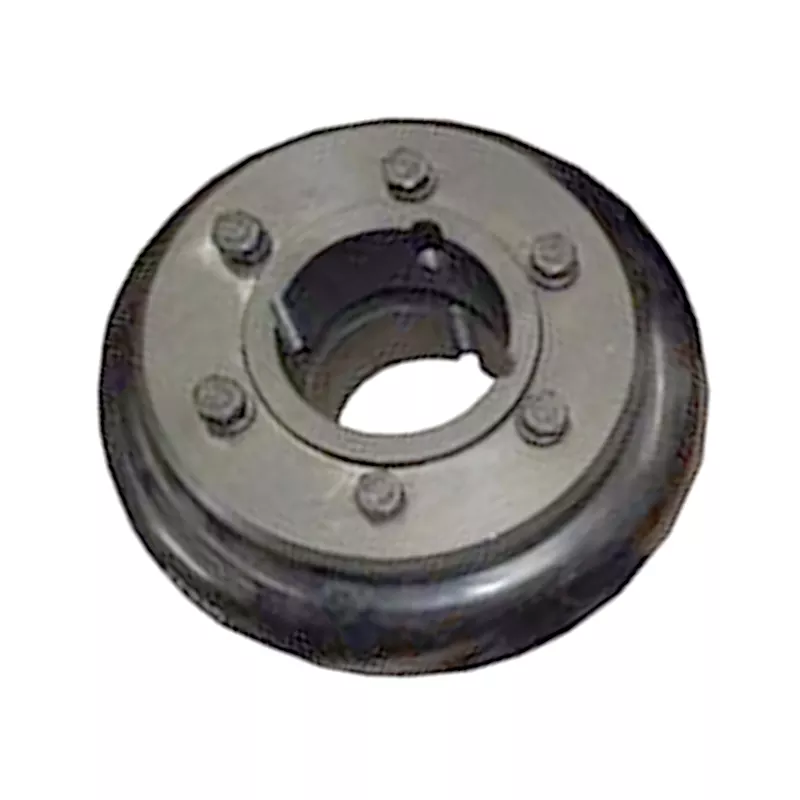 What industries commonly use flexible couplings for power transmission?
Flexible couplings are widely used in various industries for power transmission and motion control applications. Their ability to accommodate misalignment, dampen vibrations, and protect equipment from shock loads makes them valuable components in many industrial processes. Here are some of the industries that commonly utilize flexible couplings:
Manufacturing: Flexible couplings are extensively used in manufacturing industries such as automotive, aerospace, electronics, and consumer goods production. They play a critical role in transmitting power between motors and various machinery, including conveyor systems, robots, and assembly lines.
Oil and Gas: In the oil and gas industry, flexible couplings are used in pumps, compressors, turbines, and generators. They help transfer power in offshore platforms, refineries, pipelines, and drilling operations while compensating for the dynamic nature of these applications.
Power Generation: Power plants, both conventional and renewable, rely on flexible couplings to transmit power from turbines and generators to electrical generators. They are used in coal-fired, natural gas, nuclear, hydroelectric, and wind power plants.
Mining: In mining operations, flexible couplings are employed in various equipment, including conveyor systems, crushers, and large industrial pumps. They are designed to withstand the heavy loads and harsh conditions commonly found in mining environments.
Marine: Flexible couplings are essential in marine propulsion systems, connecting engines to propellers or water jets. They also find use in shipboard machinery, auxiliary systems, and offshore applications.
Pulp and Paper: The pulp and paper industry relies on flexible couplings in machinery used for wood processing, pulp production, papermaking, and printing processes.
Chemical and Petrochemical: In chemical plants and petrochemical refineries, flexible couplings are utilized in pumps, mixers, agitators, and other rotating equipment to ensure efficient power transmission and protect sensitive machinery.
Construction: The construction industry employs flexible couplings in various equipment, such as concrete pumps, cranes, excavators, and drilling machines.
Water and Wastewater: Flexible couplings are used in water treatment plants, wastewater facilities, and irrigation systems to transfer power between motors and pumps.
Agriculture: In agricultural machinery, flexible couplings are utilized in tractors, harvesters, and irrigation systems, enabling efficient power transmission and operation.
The versatility and adaptability of flexible couplings make them indispensable components in a wide range of industries, contributing to increased equipment reliability, reduced downtime, and improved overall system performance.



editor by CX 2023-08-21