Product Description
GLT-34×37.5 GLT Flexible Shaft Coupling For Step Motor Connect Quick for CNC 3D Print Parts
Description of GLT-34×37.5 GLT Flexible Shaft Coupling For Step Motor Connect Quick for CNC 3D Print Parts
>High torque rigidity, can accurately control the rotation of the shaft, can carry out high-precision control
>Designed for servo and stepping motor
>No gap between the shaft and sleeve connection, general for positive and negative rotation
>Low inertia, suitable for high speed operation
>The diaphragm is made of spring steel with excellent fatigue resistance
Catalogue of GLT-34×37.5 GLT Flexible Shaft Coupling For Step Motor Connect Quick for CNC 3D Print Parts
model parameter

common bore diameter d1,d2

ΦD

ΦN

L

LF

d3

LP

S

tightening screw torque
(N.M)

GLT-34×37.5

5,6,6.35,7,8,9,9.525,10,11,12,

34

21.6

37.5

12.15

Φ16

6.8

3.2

1.5

GLT-39×48

6,8,9,9.525,10,11,12,12.7,14,15

39

25

48

15.15

Φ19

9.3

4.5

2.5

GLT-44×48

6,8,9,9.525,10,11,12,12.7,14,15,16,17,18

44

29.6

48

15.15

Φ22.5

9.3

4.2

2.5

GLT-56×61

10,12,12.7,14,15,16,17,18,19,20,22,24

56

38

61

19.9

Φ32.5

10.8

5.2

7

GLT-68×74

14,15,16,17,18,19,20,22,24,25,28,30

68

46

74

24

Φ38.3

14

6

12

GLT-82×98

17,18,19,20,22,24,25,28,30,32,35,38

82

56

98

30.15

Φ45

22.3

7.7

20
model parameter

Rated torque(N.m)

allowable eccentricity

(mm)

allowable deflection angle

(°)

allowable axial deviation

(mm)

maximum speed

(rpm)

static torsional stiffness

(N.M/rad)

weight

(g)

GLT-34×37.5

2

0.12

1.5

±0.18

10000

2200

49

GLT-39×48

4.5

0.15

1.5

±0.23

10000

4500

85

GLT-44×48

6.75

0.17

1.5

±0.27

10000

5500

107

GLT-56×61

20

0.17

1.5

±0.36

10000

11000

196

GLT-68×74

50

0.18

1.5

±0.4

9000

23000

375

GLT-82×98

90

0.18

1.5

±0.5

8000

38000

645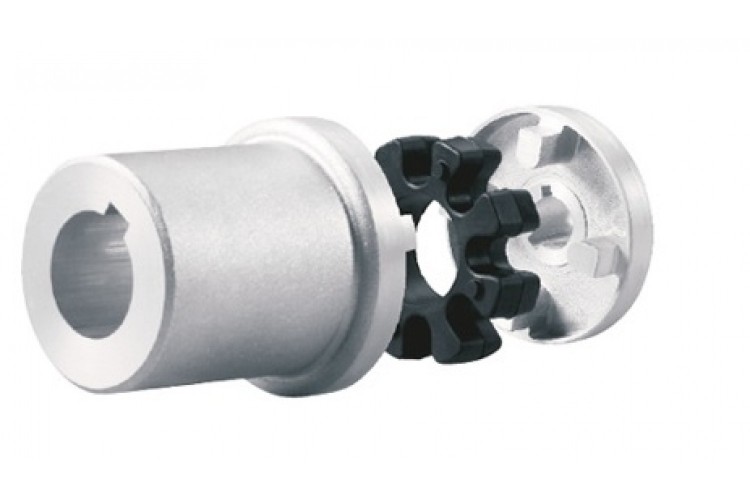 How to Select the Right Motor Coupling for Specific Torque and Speed Requirements?
Selecting the right motor coupling for specific torque and speed requirements is crucial to ensure optimal performance and reliability in a power transmission system. Here are the steps to guide you through the selection process:
1. Identify Torque and Speed Requirements:
Determine the torque and speed requirements of your application. Torque is the rotational force needed to perform the intended task, while speed refers to the rotational speed at which the coupling will operate.
2. Consider Operating Conditions:
Take into account the environmental conditions and operating parameters of your application. Factors such as temperature, humidity, and potential shock loads may influence the coupling's performance.
3. Calculate Torque and Speed Ratios:
Calculate the torque and speed ratios between the motor and driven equipment. This will help you understand the required torque capacity and misalignment capabilities of the coupling.
4. Choose the Coupling Type:
Select a coupling type that aligns with your torque and speed requirements. For higher torque applications, consider gear couplings, while elastomeric couplings are suitable for lower torque applications with misalignment needs.
5. Check Torque and Speed Ratings:
Consult the manufacturer's specifications to ensure the selected coupling can handle the calculated torque and speed requirements. Pay attention to both the continuous and peak torque ratings.
6. Misalignment Compensation:
If your application requires misalignment compensation, opt for flexible couplings that can accommodate angular and/or parallel misalignment.
7. Consider Critical Speed:
For high-speed applications, check the coupling's critical speed rating. Operating near or beyond the critical speed can lead to resonance and coupling failure.
8. Verify Service Life:
Check the expected service life of the coupling under your application's conditions. A coupling with a longer service life can reduce maintenance needs and downtime.
9. Budget and Cost:
Consider the budget and overall cost of the coupling, including installation and maintenance expenses. Balance the initial cost with the coupling's expected performance and durability.
10. Seek Expert Advice:
If you are unsure about the best coupling choice for your specific requirements, consult with coupling manufacturers or industry experts who can provide valuable insights and recommendations.
By following these steps and conducting thorough research, you can confidently select the right motor coupling that matches your torque and speed requirements, ensuring efficient power transmission and prolonged equipment lifespan.
"`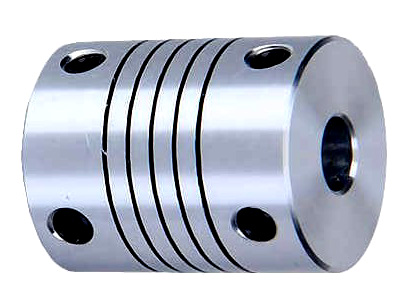 Specific Safety Precautions When Working with Motor Couplings
Working with motor couplings involves handling mechanical components and power transmission systems, which can pose certain safety risks. It is essential to follow specific safety precautions to prevent accidents and ensure the well-being of personnel. Here are some safety measures to consider:
1. Lockout/Tagout Procedures:
Prior to any maintenance or installation work on motor couplings, follow lockout/tagout procedures to isolate the power source and prevent accidental startup. This ensures the motor and equipment are de-energized, reducing the risk of electrical hazards.
2. Personal Protective Equipment (PPE):
Wear appropriate personal protective equipment, including safety goggles, gloves, and steel-toed shoes, when working with motor couplings. PPE provides protection against potential hazards such as flying debris or pinch points.
3. Proper Lifting Techniques:
When handling heavy couplings or equipment, use proper lifting techniques to avoid strain or injury. Seek assistance if needed to lift and position larger components safely.
4. Inspect Coupling Condition:
Before any work, inspect the coupling for signs of wear, damage, or misalignment. Do not work with a damaged coupling, as it may compromise system integrity and safety.
5. Avoid Excessive Force:
Avoid applying excessive force or using tools that are not appropriate for the job when installing or removing couplings. Excessive force can lead to component failure or personal injury.
6. Follow Manufacturer Guidelines:
Adhere to the manufacturer's guidelines and instructions during installation, maintenance, and troubleshooting processes. Manufacturer recommendations are designed to ensure safe and proper operation.
7. Regular Inspection and Maintenance:
Implement regular inspection and maintenance schedules for motor couplings and associated equipment. Identify and address any issues promptly to prevent potential hazards or failures.
8. Keep Work Area Clean:
Keep the work area clean and free of clutter. A tidy workspace reduces the risk of accidents and improves overall efficiency.
9. Avoid Contact with Rotating Components:
When the motor is energized, avoid contact with rotating coupling components to prevent injury. Ensure the system is de-energized during maintenance tasks.
10. Training and Competence:
Ensure that personnel working with motor couplings are adequately trained and competent in the procedures and safety measures related to coupling installation, maintenance, and operation.
By following these safety precautions, you can minimize risks and create a safer working environment when handling motor couplings and associated power transmission systems.
"`
Advantages of Using Motor Couplings in Various Mechanical Power Transmission Setups
Motor couplings offer several advantages in mechanical power transmission setups, making them a popular choice in various industries. Here are some key advantages of using motor couplings:
Torque Transmission: Motor couplings efficiently transmit torque from the motor to the driven equipment, enabling the machinery to perform its intended task.
Misalignment Compensation: Flexible motor couplings can accommodate misalignment between the motor and driven equipment shafts, reducing stress on bearings and increasing the system's flexibility.
Vibration Damping: Some motor couplings, particularly those with flexible elements, can dampen vibrations generated during motor operation, improving the overall system's performance and reducing wear on connected components.
Overload Protection: Motor couplings with torque-limiting features act as overload protection, preventing damage to the motor or driven equipment under excessive load or torque.
Noise Reduction: Well-designed motor couplings can help reduce noise and resonance in the system, contributing to quieter and smoother operation.
High Torque Capacity: Certain types of motor couplings, such as gear couplings, offer high torque capacity, making them suitable for heavy-duty applications.
Misalignment Tolerance: Flexible couplings can handle both angular and parallel misalignment, ensuring smoother power transmission even in dynamic or changing conditions.
Adaptability: Motor couplings are available in various types and sizes, making them adaptable to different motor and driven equipment configurations.
Protection of Machinery: By dampening shocks and compensating for misalignment, motor couplings protect the machinery from premature wear and damage.
Reduced Maintenance: Properly selected and installed motor couplings can reduce maintenance needs by minimizing wear on connected components and improving overall system reliability.
Motor couplings play a critical role in connecting motors to driven equipment, providing smooth and efficient power transmission while protecting the mechanical system from stress and wear. Proper selection and installation of the appropriate motor coupling type are crucial to maximizing these advantages and ensuring optimal performance in power transmission setups.
"`




editor by CX 2023-09-04