Product Description
Stainless Steel Quick Flexible Pipe Coupling Hose Coupling
Basic Info
| | |
| --- | --- |
| Surface | Satin/Mirror/PVD/Plating |
| OEM/ODM | Available |
| Material | Stainless steel, Carbon Steel |
| Process | Lost wax casting |
| Standard | AISI |
| Machining Tolerance | CT4-CT6 or According to your drawings |
| Product Range | Automotive, aviation, robot automation, machinery, tools, hardware, electronics, sanitary ware, pump valves, door locks and other stainless steel, carbon steel, alloy steel parts |
| Surface Roughness | Ra0.8-3.2 |
Tooling made by ourself – We have 2 CNC centers
Complete machining process – We have our own machining, welding, polishing, testing workshops
material components
Chemical Composition of Material
Material

Composition

201
202
304
316
430
C
≤0.15
≤0.15
≤0.08
≤0.035
≤0.12
Si
≤1.00
≤1.00
≤1.00
≤1.00
≤1.00
Mn
5.5-7.5
7.5-10
≤2.00
≤2.00
≤1.00
P
≤0.06
≤0.06
≤0.045
≤0.045
≤0.040
S
≤0.03
≤0.03
≤0.030
≤0.030
≤0.030
Cr
13-15
14-17
18-20
16-18
16-18
Ni
0.7-1.1
3.5-4.5
8-10
10-12
 
Mo
 
 
 
2.0-3.0
 
Mechanical Property
Material Item
201
202
304
316
Tensile Strength
≥535
≥520
≥520
≥520
Yield Strength
≥245
≥205
≥205
≥205
Extension
≥30%
≥30%
≥35%
≥35%
Hardness (HV)
<105
<100
<90
<90
<105<100<90<90
Certifications
More Case
Our Advantages
With our own stainless steel investment casting production lines and machining lines, give you 1 stop services.
With CNC(CNC CENTER),we make the tooling by ourselves.Make you easiler.
With 50000 square CZPT workshop located in HangZhou city, near HangZhou port, transportation is convenient.
Use Germany Spectrometer and Salty Spray to test the raw material.
We have 15 engineers with strong ability in design and develop new products.
With ISO 9001:2015, ISO 14001 and OHSAS 18001 system.
With ERP system,We can give you the production and delivery information at the first time. Also if any quality problem,We can source it and give you the solution very fast.
Fast reply within 12 hours.
Company Profile
ABLinox was founded in 2008 by Kate Liang, started from a 400 square CZPT workshop.
In 2009, Supported by customers and suppliers, CZPT moved to a 4000 square meter workshop and expand our business all over the world.
In 2012, We have sold our products to more than 200 countries, and our brand existed
in more than 50 countries in the world.
In 2013, We have passed CUPC,NSF,CE and ROHS cetificate,starting entered into the European and American markets.
In 2014, with fast development, CZPT moved to a 50000 square CZPT factory. We have our own stainless steel investment casting production lines and also completed machining equipments.
In 2015, We set up our management team. We have cooperated with some unversities and getting bigger. At the same time, we are also Alibaba training center.
From 2016 to 2017, CZPT passed ISO 9001:2015, ISO14001, OHSAS18001 certificate. we have already cooperated with some top 500 enterprises.
2018, CZPT focus more on the Lean Production and preparing for the next 5 years.
2019, We are going to build a testing center and achieve the higher sales goal.
Production Process
Steps
Time
Tooling Making
CNC Center
7 days

Casting Process

Wax Injection
2 days
Sand Shell Molding
5 days
Dewaxing
1 days
Pouring
1 days
Cutting
1 days
Grinding
1 days
Cleaning
1 days

Machining Process

CNC
2 days
Drilling & Tapping
2 days
Welding
2 days
Stamping
1 days
Polishing
5 days
Assembling
Ultrasonic Washing
1 days
Water Testing
1 days
Assembling
2 days
Remark: The production time base on standard quantity and process
Our mission
To change the world's view about Chinese product.
To be the leader in precision casting industry
Our dream
To gain Win-win achievement with all of our clients and supplies
To be an international famous brand.
To be a one-hundred-year company
After-sales Service
Reply you fast within 12 hours.
Have someone to follow up all your inquiry and order.
We will offer satisfied quality and prices to you.
FAQ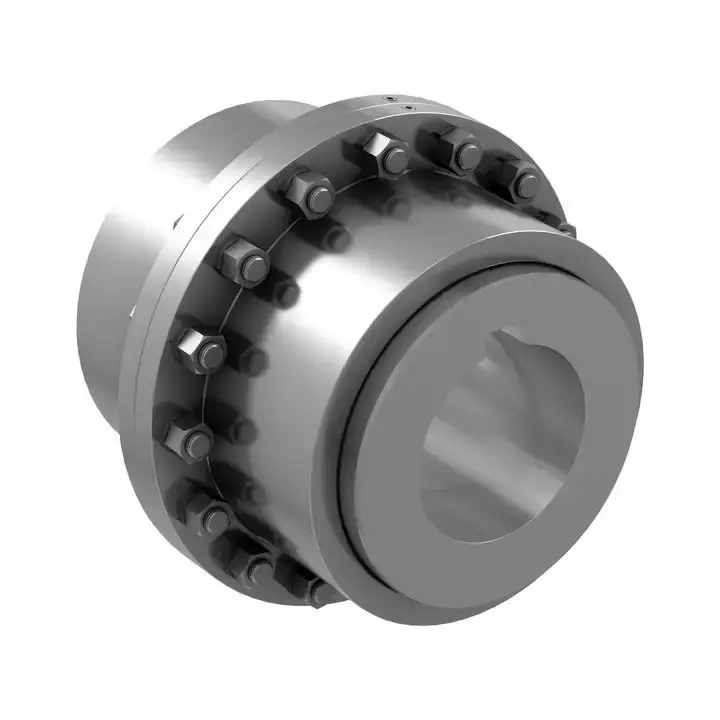 What are the maintenance-free options available for flexible couplings?
Several maintenance-free options are available for flexible couplings, designed to reduce or eliminate the need for regular maintenance and lubrication. These options offer long-lasting performance and reliability while minimizing downtime and operational costs. Below are some maintenance-free options for flexible couplings:
1. Maintenance-Free Elastomeric Couplings: Elastomeric couplings with a specific design and materials can be maintenance-free. These couplings often incorporate high-quality elastomeric elements that do not require periodic lubrication. The elastomeric material provides damping of shocks and vibrations and allows for misalignment compensation, making them suitable for various applications without the need for regular maintenance.
2. Non-Lubricated Metallic Couplings: Some metallic couplings are designed to operate without the need for lubrication. These couplings use self-lubricating materials or specialized coatings that reduce friction between moving parts, eliminating the need for manual lubrication. They can handle high torque and speed requirements while providing reliable performance over extended periods without maintenance.
3. Pre-Lubricated Couplings: Certain flexible couplings come pre-lubricated during manufacturing. These couplings have grease or lubricant already applied to the critical components, providing sufficient lubrication for an extended period of operation. As a result, users do not need to perform regular lubrication maintenance, reducing maintenance tasks and associated costs.
4. Sealed Couplings: Some flexible couplings are designed with integrated seals or shields that protect internal components from contaminants and prevent lubricant leakage. These sealed couplings are inherently maintenance-free, as they ensure long-lasting performance without the need for external maintenance or re-lubrication.
5. Non-Wearing Materials: Certain flexible couplings are constructed using non-wearing materials, such as high-performance polymers. These materials offer excellent resistance to wear and abrasion, reducing the need for maintenance and replacement due to wear-related issues.
6. Torque-Responsive Couplings: Some maintenance-free couplings are designed to disengage or slip when the torque exceeds a certain threshold. This feature protects the connected equipment from excessive loads, preventing damage and reducing the need for maintenance or repairs caused by overload conditions.
Summary: Maintenance-free options for flexible couplings are available, offering reliable and long-lasting performance without the need for regular maintenance and lubrication. These couplings utilize specialized materials, designs, and features to handle various operating conditions while minimizing downtime and operational costs. Selecting a maintenance-free coupling that suits the specific application requirements can significantly improve the overall efficiency and reliability of the mechanical system.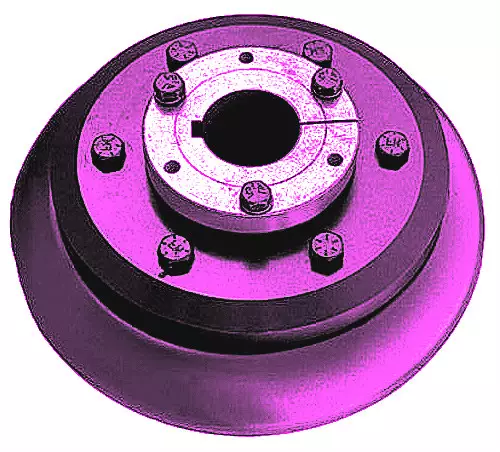 What are the key considerations for selecting a flexible coupling for high-speed applications?
When selecting a flexible coupling for high-speed applications, several critical considerations should be taken into account to ensure optimal performance and reliability:
Material and Design: Choose a flexible coupling made from high-quality materials that can withstand the high rotational speeds without experiencing excessive wear or fatigue. Consider designs that are specifically engineered for high-speed applications, ensuring they have the required torsional stiffness and damping characteristics.
Balance: Imbalance at high speeds can lead to vibration and reduce the lifespan of the coupling and connected components. Look for precision-balanced flexible couplings that minimize vibration and avoid any potential resonance issues at operating speeds.
Torsional Stiffness: In high-speed applications, torsional stiffness is crucial to maintaining accurate rotational timing and preventing torque losses. Choose a flexible coupling with adequate torsional stiffness to minimize angular deflection under load.
Dynamic Balancing: Dynamic balancing is essential for flexible couplings used in high-speed applications. A dynamically balanced coupling reduces vibrations caused by rotational imbalances, increasing the smoothness and stability of the system.
Temperature Resistance: High-speed operations can generate significant heat, so select a flexible coupling that can withstand the elevated temperatures without compromising its mechanical properties or causing premature failure.
Alignment and Runout Tolerance: Accurate alignment of the coupling with the shafts is crucial to prevent additional stress and vibration. Consider couplings with high runout tolerance and ease of alignment to facilitate proper installation.
Service Life and Maintenance: Evaluate the expected service life of the flexible coupling in high-speed applications. Low-maintenance couplings are desirable to reduce downtime and maintenance costs.
Application Specifics: Consider the specific requirements of the high-speed application, such as the magnitude of torque, axial movement, and the presence of shock loads. Choose a coupling that can handle these specific demands while maintaining performance at high speeds.
Compliance with Standards: Ensure that the selected flexible coupling complies with relevant industry standards and specifications, especially those related to high-speed performance and safety.
By carefully considering these key factors, engineers can choose a flexible coupling that meets the demands of high-speed applications, delivering reliable and efficient power transmission while minimizing the risk of premature wear, vibration, and downtime.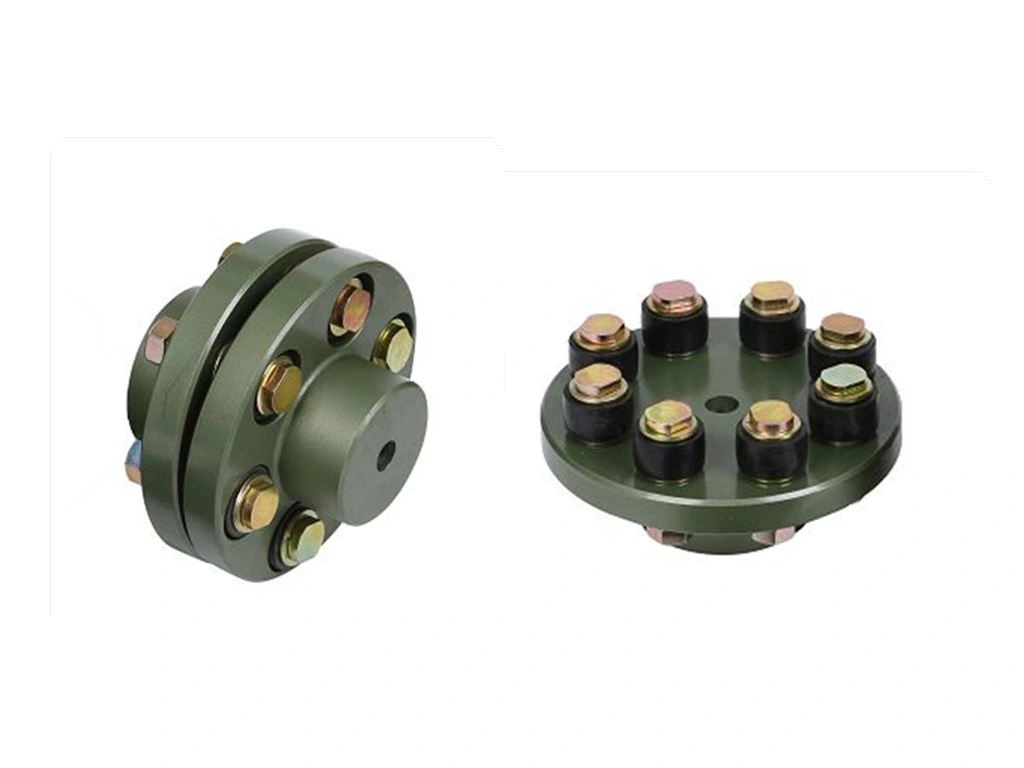 What are the factors to consider when choosing a flexible coupling for a specific system?
Choosing the right flexible coupling for a specific system requires careful consideration of several factors. The following are the key factors that should be taken into account:
1. Misalignment Requirements: Assess the type and magnitude of misalignment expected in the system. Different couplings are designed to handle specific types of misalignment, such as angular, parallel, or axial misalignment. Choose a coupling that can accommodate the expected misalignment to prevent premature wear and failure.
2. Torque Capacity: Determine the required torque capacity of the coupling to ensure it can transmit the necessary power between the shafts. Consider both the continuous and peak torque loads that the system may experience.
3. Operating Speed: Take into account the rotational speed of the system. High-speed applications may require couplings that can handle the additional centrifugal forces and balance requirements.
4. Temperature Range: Consider the operating temperature range of the system. Select a coupling material that can withstand the temperatures encountered without losing its mechanical properties.
5. Environment and Conditions: Evaluate the environmental conditions where the coupling will be used, such as exposure to moisture, chemicals, dust, or corrosive substances. Choose a coupling material that is compatible with the operating environment.
6. Space Constraints: Assess the available space for the coupling installation. Some couplings have compact designs suitable for applications with limited space.
7. Installation and Maintenance: Consider the ease of installation and maintenance. Some couplings may require special tools or disassembly for maintenance, while others offer quick and simple installation.
8. Torsional Stiffness: Evaluate the torsional stiffness of the coupling. A balance between flexibility and stiffness is essential to prevent excessive torsional vibrations while accommodating misalignment.
9. Shock and Vibration Damping: For applications with high shock loads or vibration, select a coupling with excellent damping characteristics to protect the system from excessive forces.
10. Cost and Budget: Compare the cost of the coupling with the overall budget for the system. Consider the long-term cost implications, including maintenance and replacement expenses.
Ultimately, the choice of a flexible coupling should align with the specific requirements and operating conditions of the system. Consulting with coupling manufacturers or engineering experts can provide valuable insights to ensure the optimal selection of a coupling that enhances system performance, reliability, and efficiency.



editor by CX 2023-08-10