Product Description
OEM Dismantling Joint Multi-functional Ductile Iron Cast Iron Universal Flexible Joint Coupling
Description :
| | |
| --- | --- |
| Material | Ductile iron grade 500-7/ 450-10 in accordance with ISO 1083 |
| Standard | EN545, EN598, ISO2531, BS4772, AWWA C110, AWWA C153, GB/T13295 |
| Certificate | ISO9001, ISO14001, SGS,WRAS |
| Test | In accordance with ISO 2531 / EN 545 / EN598 and 100% water pressure test |
| Connection | DIN2576, BS4504 PN16, ANSI B16.5 |
| Flange Drilling | PN10 / PN16 / PN25 according to BS4504 |
| Internal Lining | Cement, conform to ISO4179/ Fishon Bonded Epoxy (FBE) |
| External coating | Zinc + BiHangZhou, conform to ISO8179/ Fishon Bonded Epoxy (FBE)/ Epoxy/ BiHangZhou |
| Usage | Jointed by the bolts, nuts and sealed by the gaskets |
| Note | the gaskets, bolts & nuts are supplied respectively as your special requirement |
——RELATED  PRODUCTS——
ZheJiang CZPT COMMERCIAL CO.,LTD (hereinafter referred to as the "DEKO group"), the company is located in China's "Land of Casting" -ZheJiang province, we are engaged in the wholesale, retail, research and development and sales of products for the integration of import and export company and we assembled fist-class factories in domestic, using the most advanced production facilities and technology to provide the best quality for our customers, DEKO group's products has been covered in the municipal engineering projects, drainage system, constructions, fire control system and urban public facilities related products, such as Cast Pipe,Pipe Fitting,Valve, Manhole cover, Hardware products, Aluminum die casting, Aluminium profile, Public Illumination,Urban Furnishing,Flange and Pipe Repair Clamps etc., CZPT group has been undertaking some domestic and foreign projects every year round and has always been praised by our customers. At present our products have been exported to Europe, South America,Africa, Asia, Middle East and Southeast Asia etc.
DEKO group adhering to the"first-class brand,first-class service"purpose, to keep improving product quality as the basis and advancing with the times, providing high quality, high standard products to our customers, CZPT group will develop into a"first-class products,first-class quality,first-class service"global company in future.
Q. Do you accept OEM service?
A: Yes, we do.
Q. Can I get free samples?
A: Yes, And you only need to bear the delivery costs, if the samples are not too big.
Q.What information should I let you know if I want to get a quotation?
A: Size, design standard, material, package, Quantities, etc…
Q.How can you assure your quality?
A:We have equipped the modern quality control system as well as our quality engineer always check step by step from mold ,production before shipment.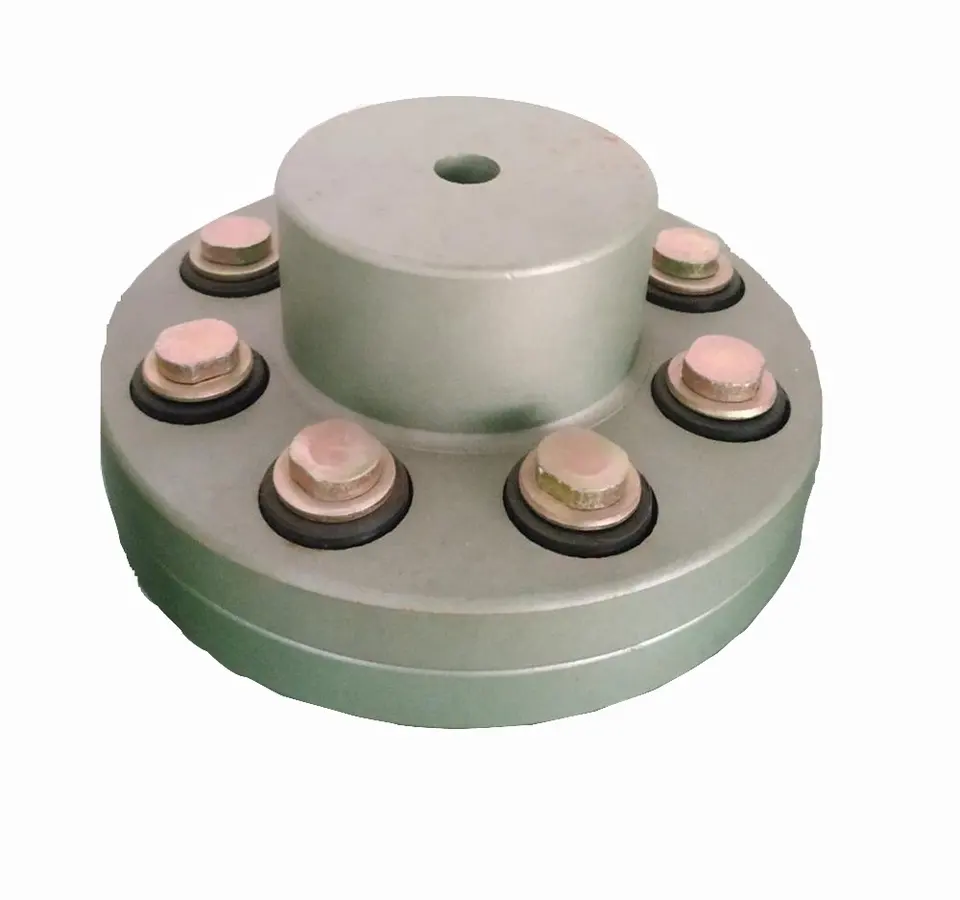 Can flexible couplings be used in heavy-duty applications such as mining and construction?
Yes, flexible couplings can be used in heavy-duty applications such as mining and construction, where the equipment operates under challenging conditions and encounters high loads, vibrations, and misalignments. Flexible couplings offer several advantages that make them suitable for these demanding environments:
Misalignment Compensation: Heavy-duty equipment in mining and construction may experience misalignment due to the rough terrain, uneven surfaces, or heavy loads. Flexible couplings can handle both angular and parallel misalignment, ensuring smooth power transmission even in these adverse conditions.
Shock and Vibration Absorption: Mining and construction operations often involve high-impact loads and vibrations. Flexible couplings can dampen and absorb these shocks, protecting the connected components from damage and reducing wear and tear on the equipment.
Torsional Stiffness: While flexible couplings are designed to accommodate misalignment, they still maintain a certain level of torsional stiffness to transmit torque efficiently. This is crucial in heavy-duty applications, where high torque is required to drive the machinery.
Corrosion and Contamination Resistance: In mining and construction environments, equipment may be exposed to dust, dirt, water, and chemicals. Flexible couplings made from corrosion-resistant materials can withstand these harsh conditions, ensuring reliable performance and longevity.
High Torque Transmission: Heavy-duty machinery often requires high torque transmission between the driving and driven components. Flexible couplings are capable of transmitting high torque efficiently, which is essential for the operation of large-scale equipment.
Reduced Downtime: The robustness and reliability of flexible couplings in heavy-duty applications contribute to reduced downtime. By minimizing the impact of misalignment, shocks, and vibrations, flexible couplings help prevent unexpected breakdowns and maintenance issues.
When selecting a flexible coupling for heavy-duty applications, it's important to consider the specific requirements of the machinery and the operating conditions. Factors such as the type of equipment, torque and speed requirements, environmental conditions, and expected loads should be taken into account.
Overall, flexible couplings are a versatile solution for power transmission in heavy-duty applications, providing the necessary flexibility, durability, and performance to withstand the challenges posed by the mining and construction industries.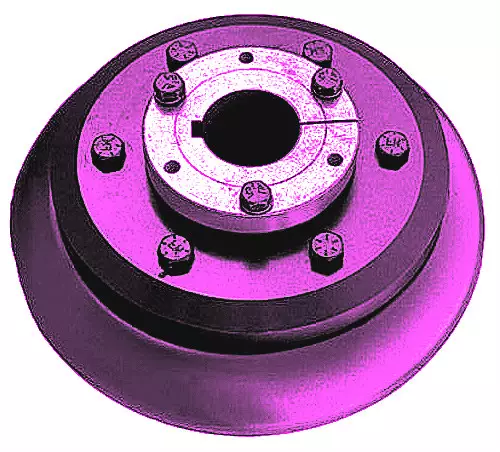 What are the key considerations for selecting a flexible coupling for high-speed applications?
When selecting a flexible coupling for high-speed applications, several critical considerations should be taken into account to ensure optimal performance and reliability:
Material and Design: Choose a flexible coupling made from high-quality materials that can withstand the high rotational speeds without experiencing excessive wear or fatigue. Consider designs that are specifically engineered for high-speed applications, ensuring they have the required torsional stiffness and damping characteristics.
Balance: Imbalance at high speeds can lead to vibration and reduce the lifespan of the coupling and connected components. Look for precision-balanced flexible couplings that minimize vibration and avoid any potential resonance issues at operating speeds.
Torsional Stiffness: In high-speed applications, torsional stiffness is crucial to maintaining accurate rotational timing and preventing torque losses. Choose a flexible coupling with adequate torsional stiffness to minimize angular deflection under load.
Dynamic Balancing: Dynamic balancing is essential for flexible couplings used in high-speed applications. A dynamically balanced coupling reduces vibrations caused by rotational imbalances, increasing the smoothness and stability of the system.
Temperature Resistance: High-speed operations can generate significant heat, so select a flexible coupling that can withstand the elevated temperatures without compromising its mechanical properties or causing premature failure.
Alignment and Runout Tolerance: Accurate alignment of the coupling with the shafts is crucial to prevent additional stress and vibration. Consider couplings with high runout tolerance and ease of alignment to facilitate proper installation.
Service Life and Maintenance: Evaluate the expected service life of the flexible coupling in high-speed applications. Low-maintenance couplings are desirable to reduce downtime and maintenance costs.
Application Specifics: Consider the specific requirements of the high-speed application, such as the magnitude of torque, axial movement, and the presence of shock loads. Choose a coupling that can handle these specific demands while maintaining performance at high speeds.
Compliance with Standards: Ensure that the selected flexible coupling complies with relevant industry standards and specifications, especially those related to high-speed performance and safety.
By carefully considering these key factors, engineers can choose a flexible coupling that meets the demands of high-speed applications, delivering reliable and efficient power transmission while minimizing the risk of premature wear, vibration, and downtime.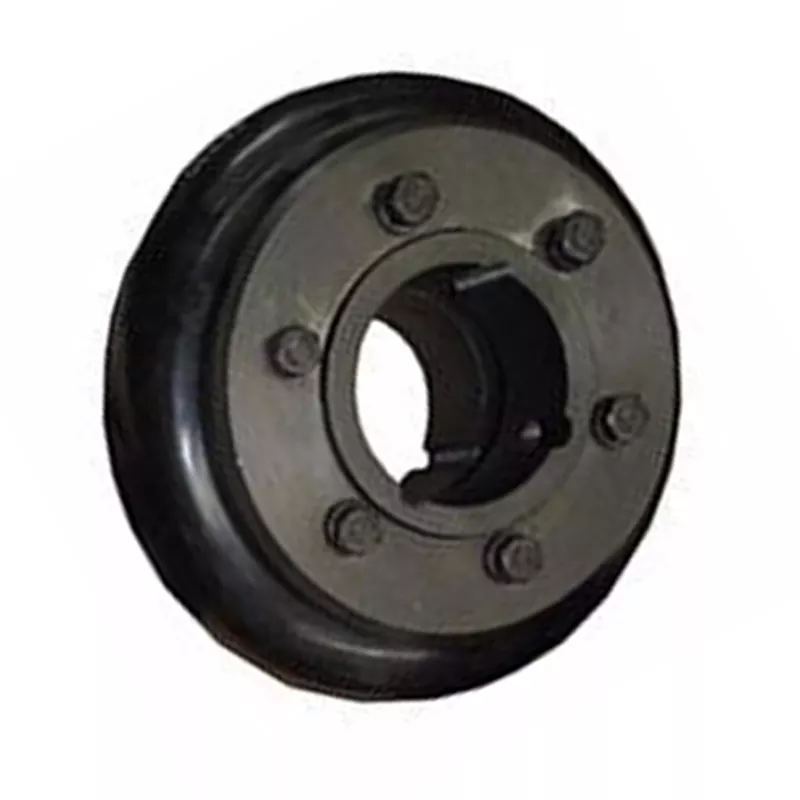 Can flexible couplings be used in both horizontal and vertical shaft arrangements?
Yes, flexible couplings can be used in both horizontal and vertical shaft arrangements. The design of flexible couplings allows them to accommodate misalignment and compensate for angular, parallel, and axial displacements between the shafts, making them suitable for various shaft orientations.
Horizontal Shaft Arrangements:
In horizontal shaft arrangements, where the shafts are parallel to the ground or horizontal plane, flexible couplings are commonly used to connect two rotating shafts. These couplings help transmit torque from one shaft to another while accommodating any misalignment that may occur during operation. Horizontal shaft arrangements are common in applications such as pumps, compressors, conveyors, and industrial machinery.
Vertical Shaft Arrangements:
In vertical shaft arrangements, where the shafts are perpendicular to the ground or vertical plane, flexible couplings are also applicable. Vertical shafts often require couplings that can handle the additional weight and forces resulting from gravity. Flexible couplings designed for vertical applications can support the weight of the rotating equipment while allowing for some axial movement to accommodate thermal expansion or other displacements. Vertical shaft arrangements are commonly found in applications such as pumps, gearboxes, turbines, and some marine propulsion systems.
Considerations for Vertical Shaft Arrangements:
When using flexible couplings in vertical shaft arrangements, there are a few additional considerations to keep in mind:
Thrust Load: Vertical shafts can generate thrust loads, especially in upward or downward direction. The flexible coupling should be selected based on its capacity to handle both radial and axial loads to accommodate these forces.
Lubrication: Some vertical couplings may require additional lubrication to ensure smooth operation and reduce wear, particularly if they are exposed to high axial loads or extended vertical shafts.
Support and Bearing: Proper support and bearing arrangements for the vertical shaft are essential to prevent excessive shaft deflection and ensure the flexible coupling functions correctly.
Overall, flexible couplings are versatile and adaptable to various shaft orientations, providing efficient power transmission and misalignment compensation. Whether in horizontal or vertical arrangements, using the appropriate flexible coupling design and considering the specific application requirements will help ensure reliable and efficient operation.



editor by CX 2023-09-06